Hey Oculus Forums, I recently started getting stuttering in my rift. It happens every second like clockwork and is displayed as dropped compositor frames in the debugger.
Here's a link to a similar issue
.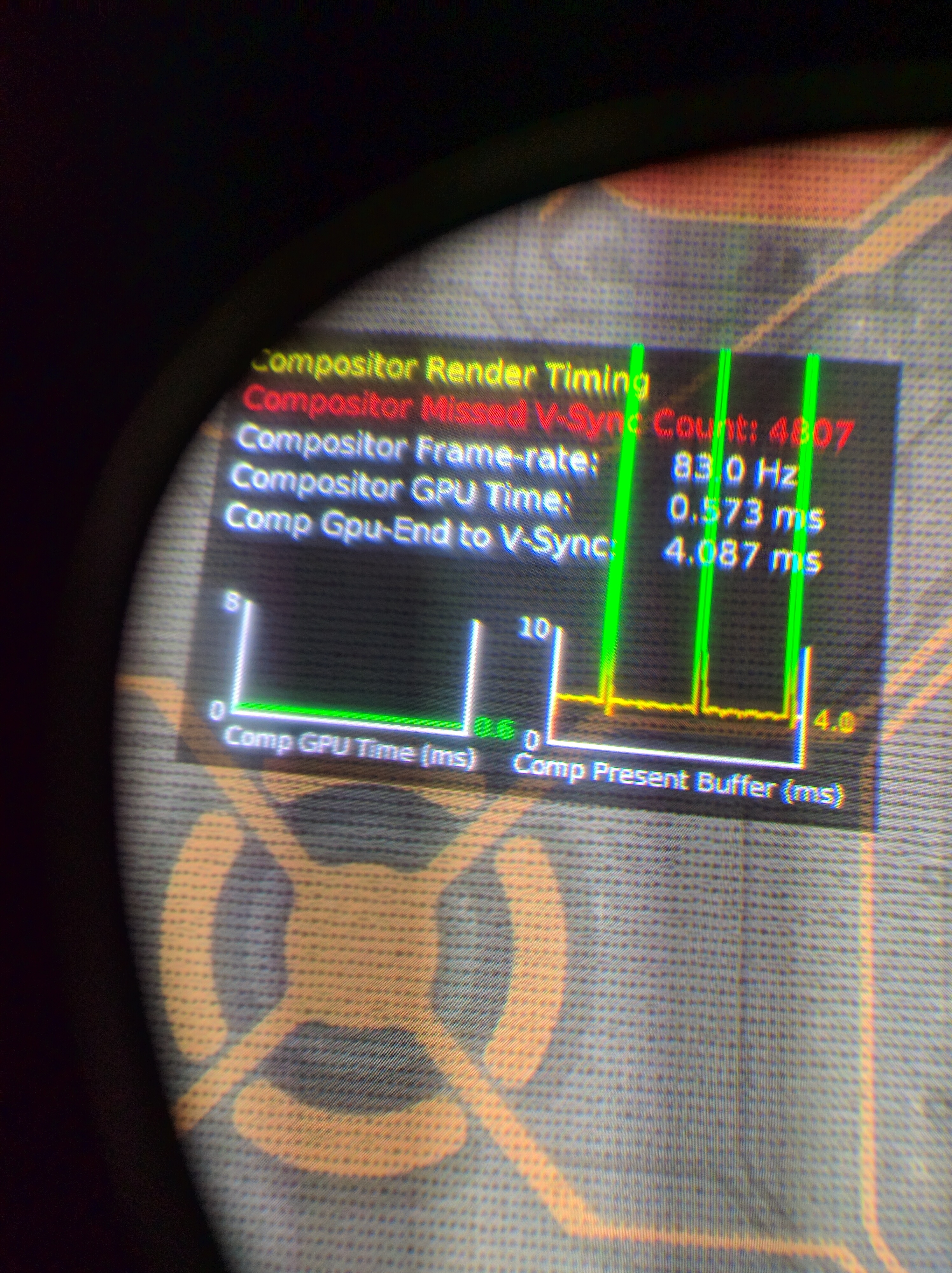 I have a i5-4460 8GB of ram, a GTX 1070 and Windows 10 64bit. Although the CPU is not up to minimum system spec I haven't had any issues so far and have had my rift since this May. I'm currently running Oculus Home 1.9 and Nvidia Driver 375.70
Any help would be appreciated, I believe the issue may be related to either the recent Oculus 1.9 update or the latest Nvidia driver update.
Edit: I rolled back my drivers to 368.81 and nothing changed.
Edit2: I completely reset Windows, formatting the drive and removing all software. I reinstalled Oculus Home and a couple VR of games to test. I still got compositor frame drops from the default automatic Windows installed drivers. I then downloaded Geforce Experience and updated all my drivers to the latest. I still get the compositor frame drops. This is probably an issue with oculus home 1.9.
Edit3: I enabled ASW and still get the compositor frame drops.