Having spent far too much time playing with Medium already there's one tool I keep wishing I had - something to sharpen up edges. It's especially needed after a resolution increase. My workaround is to use hard-edged stamps but it's tough to get the exact profile you want and can get messy. Flatten isn't doing it for me because a lot of the time I don't want to remove as much material as I end up losing.
Sculptris has a pretty awesome crease tool (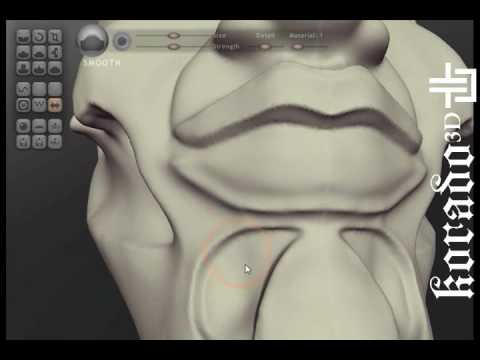 ). Would love to see a similar implementation in Medium.