Update Jan. 10th, 2017:
Free demo available here
http://infinite-void.co.uk/Download.php
Hello Oculus enthusiasts. We ran a successful KickStarter campaign in 2014 for a Rift project called VR2Space, which we're now hoping to release to the general public. Would love to get some feedback from the community.
Expected Release Date:
Already released to KickStarter Backers
Currently on Steam Greenlight waiting for promotion
Short description of the game:
In 2014 a group of researchers at the Surrey Space Centre launched an ambitious project to send a cluster of GoPro cameras on a high altitude weather balloon, and use the footage to create a virtual reality ride to space. This is a made for VR experience that uses real world HD video footage to recreate the experience of flying to an altitude of 30 km on a floating platform, and an immersive VR environment that allows users to warp to set altitudes above the earth.
Link to main project page:
http://www.infinite-void.co.uk/
Links to Steam Greenlight campaign:
http://steamcommunity.com/sharedfiles/filedetails/?id=831619226
Youtube video of the project/software: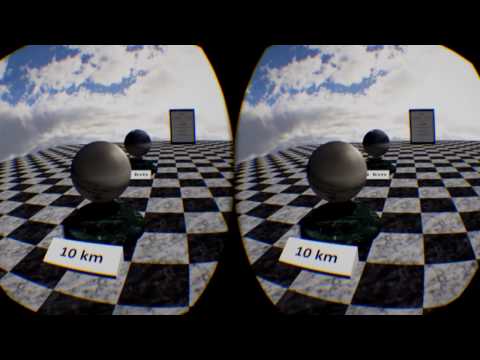 Screenshots: