Hello!
Just uploaded an alpha build of Aircar to the Oculus alpha channel. It's been in development for awhile and It's ready to start testing. Looking for people to test it out. Game-play video here...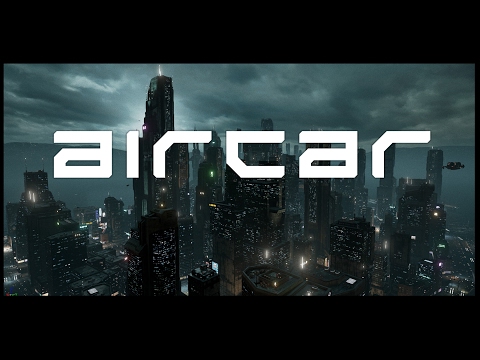 Update Edit 3: Hey again! I've uploaded a new build of Aircar to the store. Thanks to all the testers who played the last test. I have fixed many of the bugs found and have added a few more features, including support for Oculus touch controllers. If any previous or new tester would like to try the new build let me know! Thanks.
New survey here
https://www.surveymonkey.com/r/XB5MJD5
Update Edit 2: Thanks again to everyone who has downloaded and tested Aircar. 36 invites have been sent out so far. 31 have been downloaded and installed. To those that have had trouble downloading - check your spam folder and also make sure your invite was not buried in-between your forum activity emails. I have received 15 survey responses so far. Trying to get to 30 survey responses so please fill out the survey if you played! Survey below.
https://www.surveymonkey.com/r/XB5MJD5
The survey responses help me gauge Aircar's technical quality level. I have also received many great suggestions and bugs to be fixed through the survey - some of which I have worked on fixing each night this week of alpha testing. There are plenty more fixes/polish tasks planned for next week.
I have received questions about where the game is going and what features are planned for the future. It has taken me one year (started January 2016) to get the game from scratch to where it is right now. The initial goal was to create an immersive futuristic city flying simulator and I feel the game has now achieved that basic goal. I work a full time day job and also have a family. Aircar is my hobby side project. Giant Form Entertainment, my game company, is more or less just me. I've had a concept artist create designs for more Aircars and an Engineer friend give me technical advice. They both also work full time and can only provide limited support to Aircar.
One option is to hold the game for another 12 months and implement all the great ideas people have asked for like combat, racing, multiplayer, story and taxi missions. On top of those I would love to add additional full city levels, underground city cavern levels, new aircars with an upgrade/purchase system and customization. I also want to create a fully 3D AI driven traffic system with 10x the density of the current build (no more 2D ships at low altitude) but fully 3D ships everywhere that react to you. I also want a true physics model for the flying mechanics and a dynamic weather system.
These are all things I plan to do whether Aircar is released in it's current state or not. My plan right now is to release Aircar in it's current state as a proof of concept demo. Price (if any) and the release date are up in the air until I get further into the submission process. I also need to start testing on the Vive and Steam VR which will be a separate alpha test build for Steam.
Thanks again to everyone who has tested and provided feedback. HOTAS support and control remapping are my two top features to add if the game hits the store. That work has already started and will hopefully be present in an Beta bulid in a few weeks.