Well i know this is my third post in regards to Robo recall now and do not want to take up the whole forums but i like to keep things separate.
New Video showing new weapons added due for release soon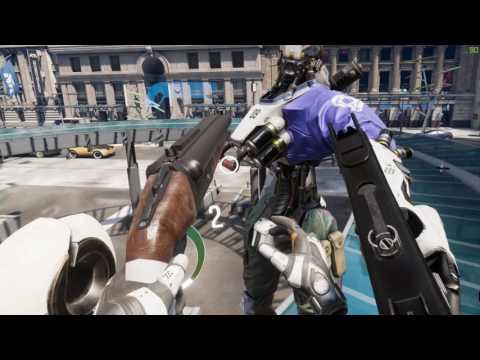 Here is a little treat from the upcoming weapon pack. 
UZI Mod

Dual UZI's that replace the handguns.

Custom physics for bullet bounce back and throw damage.

To install unpack double click and it should install, go into game , goto mods then select UZI, make sure you have normal handguns equipped and start the game from the level select.

AI also use these too


Download 

https://www.dropbox.com/s/x0hahid9moalmbn/Uzi.rar?dl=0
Glock Mod
Adds glocks to the game in replacement for the revolver so can be used with the Uzi mod
Download : https://www.dropbox.com/s/bnuoiii0vls1cch/GlockMod.rar?dl=0
Desert Eagle Mod

Replaces norm handgun so remove any mods that might replace too or put this above them
https://www.dropbox.com/s/1p53vwmnf31314g/DeagleGun.rar?dl=0
Double Barrel Shotty
Replaces normal shotgun

https://www.dropbox.com/s/9hg7e126ich9maa/DoubleBarrel.rar?dl=0

ToDO : Sounds and burst fire


I think we may need a RR section alone lol
We are now on Patreon! 
https://www.patreon.com/mgsstudios
Feel free to have a look around as there are some nice special offfers.
Owner of MGSStudios
http://www.mgsstudios.com