Hi all
I have started working on my second project now, this is currently pre aplha, working on mechanics for transporting from puzzle to puzzle and have completed a number of puzzles. Would be interested in hearing some feedback on the idea of Crystal Maze in VR and my short video below, note I set the timers to 30 seconds in two of the puzzles for the sake of length on the video.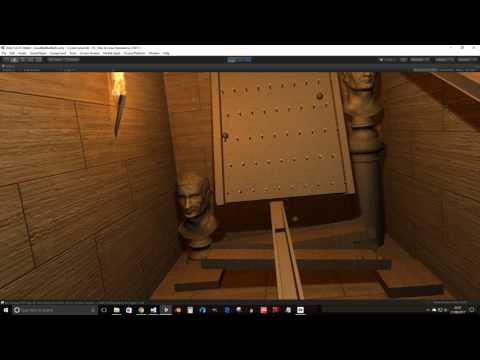 Game Name
Undecided, currently calling it Crystal Labyrinth

Story Line

You are a treasure hunter in search of the mystic Time Crystal, once you touch it you are locked within its grasp, to prove you are worthy of holding the Time Crystal you must complete puzzles and finally collect enough power to escape by beating the Time Crystals Labyrinth of puzzles.
Throughout the ages the Time Crystal has been protected by puzzles created by the previous Time Crystal holders. The only way to escape is to complete those puzzles in order to gain time in the final zone where you need to gather enough power crystals to break free.
Every crystal you collect along the way will buy you 15 seconds to beat the final Crystal Dome and win your free dome and ownership of the Time Crystal

Eras
Ancient Egypt
Space Age / Futuristic
Roman Empire


Puzzle Types
Mental
Physical
Skill
Mystery

Puzzles
Puzzles range from 2 - 5 mins, set in one of the time zones and one of the puzzle tpyes. Each puzzle has a leader board to beat and an overall leader board for the Crystal Dome
Looking forward to hearing any thoughts
Mike
https://www.focusvr.co.uk