Hello! We just released our game
Late For Work on Early Access
. It's a VR Local Multiplayer game where you play as a giant gorilla and take on up to four human friends. Late For Work is very much in active development and we have lofty goals for it.
Before I go any further, here's a (3rd party) video review which I think fairly represents the game in its current state, both the positives and what we can (and will) improve: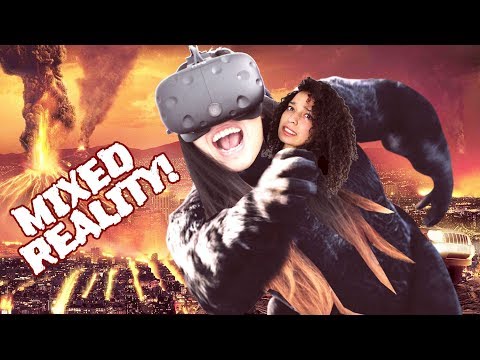 Here is our public roadmap:
http://roadmap.lateforworkgame.com/
Right now Late For Work is best experienced with friends (or with your kids if you are a parent). It's up to 5 players on one PC (4 splitscreen using keyboard/gamepads and one headset). There's a basic single player experience, currently with 9 missions. There are AI bots but also a lot of room to improve (we will).
More about Early Access (as of August 17th 2017):
- Aiming for 8-11 more months of development
- Online support is important to us, but will happen a bit later
- Price: It's $10 right now. The game will not go on sale before we launch but the price will progressively increase as we add more content. So the earlier you support us, the better a deal you get.
- Our
public roadmap is here
and we continuously re-prioritize based on player's feedback.
This is long enough already but happy to answer any questions you may have.