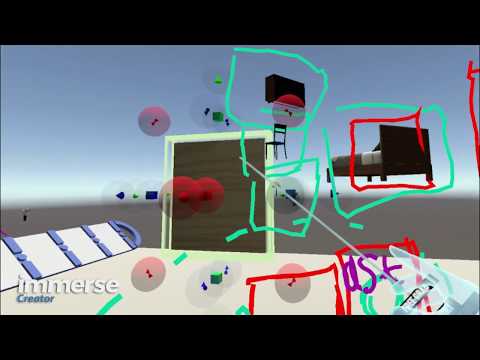 We've decided to open our design process to the public on a complete UI/UX overhaul for Immerse Creator - a VR collaborative creativity suite we currently have in Early Access on Steam (here). Immerse Creator is compatible with Oculus Rift CV1, HTC Vive, and basic compatibility with Windows Mixed Reality headsets.
If you're interested in following along, you can see previous UI/UX posts: [Post 1] [Post2] [Post3] [Post4] [Post5] 
We'll also be posting meeting notes to the community forum for Immerse creator [here].  You can also follow us on [reddit] [twitter] [facebook] [medium].