I have owned
OrbusVR
for about 3 days now, and yet I've probably spent the better part of 10 hours playing the game. Heck, I played for 5 hours straight the first day and even got an achievement for it - which I promptly placed in my Oculus Home.
The MMORPG genre has been a passion of mine since the year 2001, when
Dark Age of Camelot
was released. I've played numerous titles in this genre, including:
WarHammer Online, Shadowbane, World of WarCraft, Lineage 2, Final Fantasy XI Online,
and
Star Wars the Old Republi
c.
I had read a lot about
OrbusVR
on reddit, Facebook, and even the comment section of the game's Reviews; and I was really impressed with the overall community feedback. So after spending a decent amount of time getting to know the game I decided to give some feedback of my own in case anyone else is curious about investing in this official VRMMORPG. My feedback on the game is based solely on my in-game experience. I did not perform any outside research.
For starts,
OrbusVR
has all of the classic "fun elements" of an MMORPG:
Questing
Crafting
Character Classes
Guilds
PvP
There are 5 Character Classes that I am aware of at this stage in the game's development (it is currently an Early Access title).

Right now I am a Level 7 Ranger and a Level 2 Fisherman. The interesting thing about OrbusVR is that the player can simply "equip" a new Weapon Type and you will automatically switch classes. So for example, if you want to be a Warrior then simply equip a Sword and Shield. Your stats and Level will adjust based on how much time you have spent "leveling up" your currently selected class.
I have to say that... for the first time in my lengthy MMORPG career, I actually enjoyed a "craft hobby" with Fishing in OrbusVR. I have gone fishin' aplenty in my life, and OrbusVR is the first game I've played that actually tries to force the player to truly fish. The hand gestures I have to make to properly catch a fish in this game are the exact same gestures (and techniques) anyone would have to execute in a real life fishing scenario. I have no doubt that I look hilarious as I perform realistic "Mime Fishing" to anyone watching me play this part of game; but I love it!
Fishing is probably the most original and well-thought-out aspect of OrbusVR. Everything else - while both enjoyable and addicting - falls in to the categories of: Standard, cookie-cutter, vanilla. The Grindwheel is alive and well in this title. Grindwheel equals: Killing a monster to gain experience, and Killing a monster to collect an item to turn in to an NPC... to gain experience. I believe that the most infamous "monster" that has ever been part of a Grindwheel is the, Rat. And most MMORPG veterans have not only killed thousands of these angry rodents, but have also turned in plenty of Rat Tails for money and Level Ups! OrbusVR is no different... other than the fact that there are no actual Rats (yet). They do have lots of sheep though, which I believe may be a nod to the Ultima Online days.
Like most MMORPGs, there is a point to where engaging in the game world and making progress (e.g. leveling up) is fun, fluid, and easy. And there is usually a "drop off point" to where the game leaves you on your own to finish the rest of your character progression. Of all the MMORPG's I have ever played, the only title that actually kept everything fun as you progress from Level 1 up to Max Level was Star Wars the Old Republic. The "drop off point" with OrbusVR is around Level 5 (very early on). Up to this point the game gives you quests and tasks that keep you in regions where battling enemies is challenging in a good way. And you are able to level up while having fun. But then you end up leaving the main area to continue your questing... which feels very exciting at first, until you realize that your next few tasks are not really possible at your current level anymore. And instead the game is clearly expecting you to spend the next few hours killing countless enemy spawns just so you can gain enough levels to finally get back to your questing.
To be clear, I very much like OrbusVR and I plan to continue playing this game throughout its Early Access period and (hopefully) beyond. The parts of the game that truly shine the most essentially reveal that this title is being developed by people with some quality talent and a love for both MMORPG's and VR. It's a fun experience but at this stage in its development, as a veteran MMORPG gamer I would have to say: The best aspect of OrbusVR in its current form is the fact that it all takes place in VR.
If we take this game out of VR then there wouldn't be much reason to play it. In contrast to something like Elite Dangerous which already maintained a legendary status outside of VR.
All that being said, I want to share some of the fun experiences I've encountered. For starters, the first time I loaded the game... what I thought would be a simple 1 or 2 hour session ended up turning in to 5 hours of VRMMORPG goodness. Even the fact that my character is a darn Bobble Head didn't turn me off, due to all the other overwhelming charm the game delivers.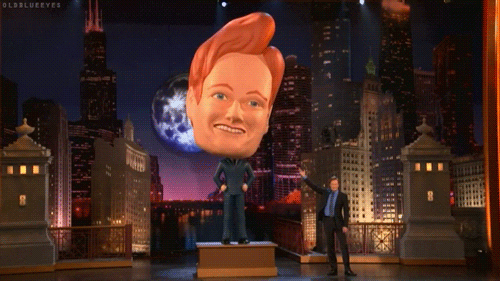 The game begins with a lengthy tutorial, in order to teach the player how to use the 3 main Character Classes (Ranger, Warrior, Muskateer). Note that later in the game you can also become a Fisher and a Runemage. During the first few minutes of the tutorial I started to get concerned about what I had just spent my money on... because the graphics are not that great at all, and the approach to combat is incredibly simplistic (and cartoonish). But I decided to give it a chance anyway - and I'm glad I did because playing a Ranger in the vast continent in which everything takes place is fun to explore with a Bow and Arrow.
For example, at one point I was sneaking around an area where every monster was significantly above my current level. But I really wanted to check out this Waterfall. Then I noticed that there was a cave behind the Waterfall. When I went inside, the game took quite the turn and escalated in a way that I was unprepared for... because I was suddenly in this crazy Tron-like world with Wyverns everywhere. The screenshots really don't do the experience justice.
I got about as close to comfort as I could with this entire underworld environment before retreating. I plan to return when I'm at a better level!

What I really love on a personal level about OrbusVR is that I am able to alternate between this game and In Death rather easily. And with In Death you are a Bow/Arrow user; where the game executes bow mechanics in a truly legendary way. Yet while OrbusVR implements the Bow/Arrow mechanics in a less sophisticated way, the truth is that I am able to take full advantage of mastering the "VR Bow" as I venture throughout its lands. And I thought that this was fairly fantastic; because in OrbusVR the Player is forced to be good with a Bow to succeed as a Ranger. You can't just shoot your arrow and have it hit in any sort of "auto-lock" capacity. You have to aim accurately, and the farther away you can land your shot, the better the outcome of the battle. It really does mean the difference between life or death for your Character, and I felt a real sense of reward by being able to use my VR Bow skills - as honed in the game In Death - in a rewarding online multiplayer capacity with OrbusVR.

Alternating between In Death and OrbusVR is highly nostalgic to my days of alternating between Diablo 2 and DAOC. And in fact, I was very impressed to see that OrbusVR has Portals that are exactly the same as I remember them from the Diablo days.
So going back to the start of OrbusVR, once I left the initial tutorial area and started walking towards the Main Town - where other Players were gathering to fight, chat, and quest - I instantly realized that yes, I'm in a true MMORPG. I was especially taken aback when I looked up at the night sky and saw a flying machine that takes Players from one region to another.
Being able to travel across this vast region will certainly give any player the sense of an open-world MMORPG. Of course, for now many of the regions are rather empty (I found that most players hang out in the first starter area), and the overall architecture is a bit MineCraft-ish.
But as many OrbusVR Players have explained, there is just something about this game's charm and overall delivery that makes you want to play more. I truly believe that one of the strongest elements of allure that this game entails revolves around the fact that it is very much the First Generation of VRMMORPGs. I'm sure that 5 or 10 years from now any and all VRMMORPG's on the market will make the current Early Access version of OrbusVR look rather silly. But I would be lying if I didn't say that it feels as if I'm part of something special as an OrbusVR Player. In the end... that is the hallmark of every memorable MMORPG experience. OrbusVR still needs to stand the test of time, but for now it seems to be on the path to success.

Heck, I think one of my favorite "bad design" elements is the fact that the "hint text" is tied to the Player's HMD. Which means that which ever location you happen to be looking at... is exactly where the hint text will appear. And the beautiful thing is that most times you are looking at NPC dialogue for questing, which happens to be the time where the most hint text appears. Thus... garblygoo

Also: Loading Zones. The game has to load different zones each time you cross a boundary. And the game really needs a nice loading screen for this. Because for now, you end up seeing half of a game image stretched and distorted while the rest of the screen is surrounded by a black void. I haven't had time to screenshot the bad loading zones yet, but I believe this image emphasizes the point:
But again... despite the very obvious downsides of this title as a "piece of software," if anyone is looking to be apart of a "very first of its kind" as a VR Title, then this really is the game to get. In fact, the only thing I've really been thinking about while typing this excessively wordy Post is: I need to hurry and finish so I can log in some OrbusVR time. If anyone ends up playing let me know, because I need help with some groups quests!