Hi all!
I wonder if any of you remember my old
LineWars II
game from 1994? Anyways, around the end of last year I got the idea of trying to port my old DOS game to virtual reality. Thus, I began working on LineWars VR, in the hopes that I might get it released by the end of this year for Gear VR. The reasons I am aiming for Gear VR instead of Oculus Rift, is that being a single developer without a team I don't have the resources to compete with big developer studios, and as I like optimizations, coding for low-performance devices sounds interesting.
I am currently in the process of modeling the ships and other objects for the game. It is still pretty far from even alpha stage, but I thought I'd announce this project already, in case some of you would like to follow my progress. I am writing blog posts around once a month or so to my LineWars pages at 
http://linewars.patrickaalto.com/LWblog.html
so feel free to visit those pages to get the latest information about my progress!
I just wrote the latest blog post, and also recorded a short video of me flying around a space station in the game.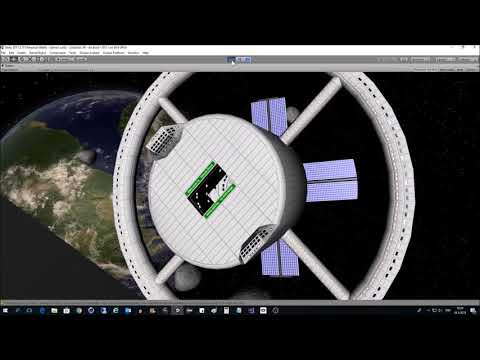 Thanks for your interest!
Patrick