I'll be happy to begin - it could be fun to see other VR rooms and get inspired! I hope there's not already a similar thread (I tried to search, didn't find any)
My wife doesn't think such equipment should be placed anywhere near the living rooms, thus I'm confined to the basement. The room isn't big, but I've tested it for some months, it works nicely for VR - even though I could use more room height, height is 7.2 feet. I have about 60 ft2 floor space.
At least I got to use the sticker :-)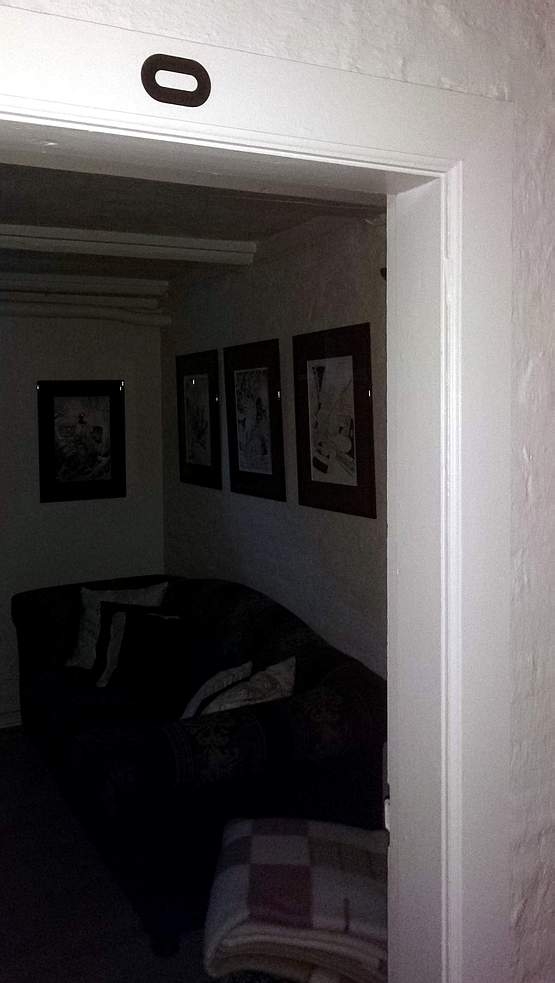 Two sensors on the desk - red circles (Guardian boundaries are aligned with desk edges):
Third sensor is more or less hidden on top of a tall mirror:
Got 33 ft white USB2 cable - so cables are invisible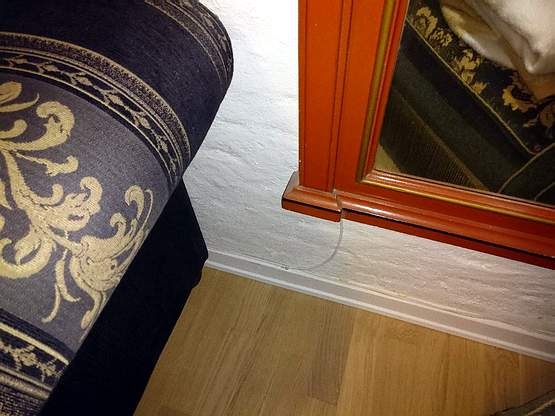 My son playing Mage's Tale:
Having VR gives my son a lot of street credit; sometimes I wonder if his friends come over to see him or to experience VR... :-)
Intel i7 7700K (4.5 GHz); MSI GeForce GTX 1080 8GB Gaming X (oc 2100 MHz boost, 11 Ghz ram); 16GB Corsair Vengeance LPX DDR4 3200 MHz; MSI Z270I Gaming Pro Carbon AC (VR-Ready) mainboard; Samsung 960 Evo M.2 SSD + Toshiba P300 HD; Windows 10 OS; Oculus Rift CV1 - nearly always using super sampling 2.0.

"Ask not what VR can do for you – ask what you can do for VR"