My PC specs: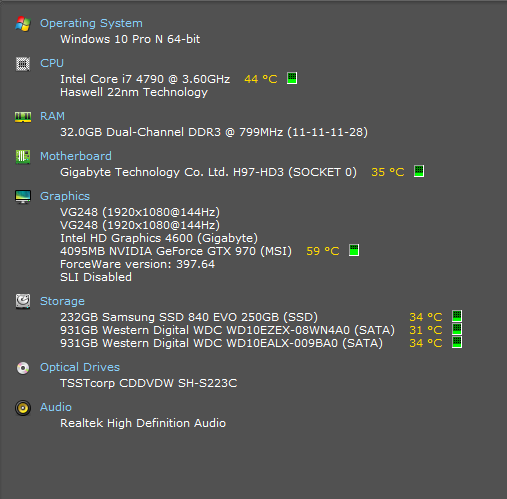 I've installed the oculus rift software and managed to do all the steps and play without any problems for about a month.
After a couple of months that iI didn't play with the headset at all, I've recetly wanna reinstall in after a PC format.
I managed to do all the setup steps until the "Put on your headset..."
I cannot see anything at the headset. Black Screen.
IVE TRIED EVERYTHING. Reinstall, change ports, change PC (Works perfect in another PC). checked the HDMI port with HDMI cable attached to a screen and it works fine. Remove completely the Nvidia driver and reinstall it.
Please, I need help!