Ahoy!
We've just shipped
Big Breezy Boat - our first title on Oculus Store
and second VR game ( after VR Regatta ).
Big Breezy Boat ( B3 ) is a relaxing sailing experience for mobile VR. Immersive yourself in a vast open ocean on your own private yacht.
Designed for Oculus Go with affordability and portability in mind, B3 is a great VR experience to share with friends and family to promote sailing or just relax.
More info: https://www.marineverse.com/big-breezy-boat/presskit
Trailer: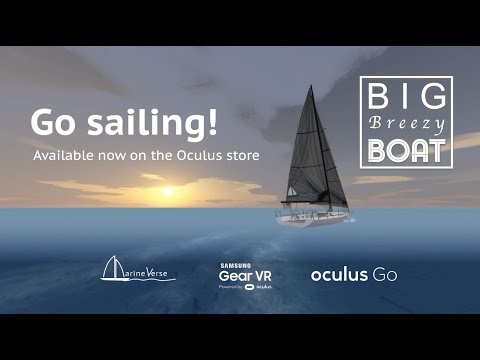 If you like to relax or know anyone into sailing, please make sure to check it out :-)
PS. Please let me know if you have any feedback or ideas on how to make the experience better.