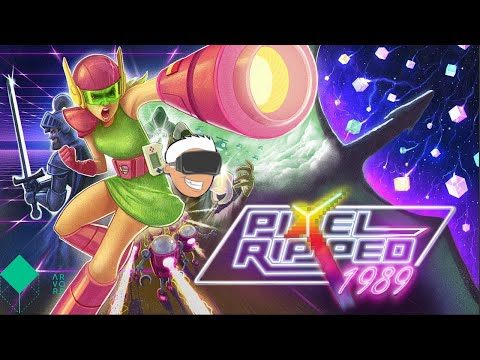 Several years ago while looking through the now retired Oculus Share site I came across a brilliant little demo called Pixel Rift. Playing this in my DK2 was an awesome experience and left me wanting more and now after many years of development we are finally on the eve of the full games release.
Pixel Ripped 1989 will officially release on Tuesday July 31st but I am happy to say the developers sent out early keys and allowed me to show a bit of gameplay prior to the release date.
So for this video we will checking out the first level of the game and I have to say I loved it! The atmosphere and overall look of Pixel Ripped are great and the sound was crisp and clean. I also really loved the shifting styles of gameplay and the intermixing of the retro gaming spilling into the virtual world of Pixel Ripped 1989.
"I have seen the light at the end of the tunnel, and it is the headlamp of the oncoming virtual hype train!"