Made this thread so that we can all discuss the Nvidia announcements and anything else juicy being revealed at GamesCom 2018

EDIT 5


GeForce RTX 2080 3DMark Time Spy Benchmark Leak Approaches Titan Xp Performance
https://wccftech.com/nvidia-geforce-rtx-2080-3dmark-timespy-score-leaked-clocked-at-2ghz-and-beats-a-gtx-1080-ti-without-ai-cores/
https://hothardware.com/news/geforce-rtx-2080-3dmark-timespy-benchmark-leak-titan-xp-performance



EDIT 4
Nvidia 2080 first benchmarks:
Nvidia Shares RTX 2080 Test Results: 35 - 125% Faster Than GTX 1080
https://www.tomshardware.com/news/nvidia-rtx-2080-gaming-benchmarks-rasterized,37679.html
Under certain conditions, 50%< most likely across the board without the use of AI-powered anti-aliasing.
We're not expecting to average 50%-higher frame rates across our benchmark suite. However, enthusiasts who previously speculated that Turing wouldn't be much faster than Pascal due to its relatively lower CUDA core count weren't taking underlying architecture into account. There's more going on under the hood than the specification sheet suggests.
This is what I mentioned earlier. Now the 2080 Ti has almost 50% more Turing CUDA cores than the 2080, holy shit, that thing is going to be a beast.
EDIT 3
Here is how to watch:
UK: 5PM BST
Central Europe: 6PM CEST
East Coast US: 12PM EDT
West Coast US: 9AM PDT
Japan: 3AM JST Tuesday 21 August
You can watch the event Live here:
https://www.twitch.tv/nvidia?tt_content=text_link&tt_medium=live_embed
EDIT 2
RTX 2080 at the Cologne event is pretty much confirmed in 2 more days!
Nvidia has posted a trailer/teaser that has some interesting clues about the next gen cards.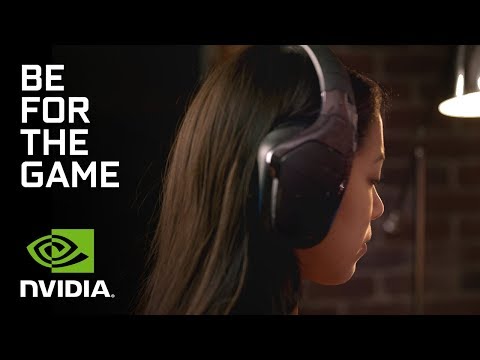 EDIT 1Nvidia announces QUATRO workstation cards based on Turing Technology and RTX (Real-Time Raytracing)
Interesting tidbit from Nvidia press release on new Quadros:
New RT Cores to enable real-time ray tracing of objects and environments with physically accurate shadows, reflections, refractions and global illumination.
Hardware support for USB Type-C™ and VirtualLink™(1), a new open industry standard being developed to meet the power, display and bandwidth demands of next-generation VR headsets through a single USB-C™ connector.
New and enhanced technologies to improve the performance of VR applications, including Variable Rate Shading, Multi-View Rendering and VRWorks Audio.
Press release: 
https://nvidianews.nvidia.com/news/nvidia-unveils-quadro-rtx-worlds-first-ray-tracing-gpu?linkId=100000003236181
Core i7-7700k @ 4.9 Ghz | 32 GB DDR4 Corsair Vengeance @ 3000Mhz | 2x 1TB Samsung Evo | 2x 4GB WD Black
ASUS MAXIMUS IX HERO | MSI AERO GTX 1080 OC @ 2000Mhz | Corsair Carbide Series 400C White (RGB FTW!) 
Be kind to one another