I've been encouraging the use of breath in games since the DK2 when I gave away my
source code
for the original Breath Tech demo. The most recent version was released for free on Oculus Home last week.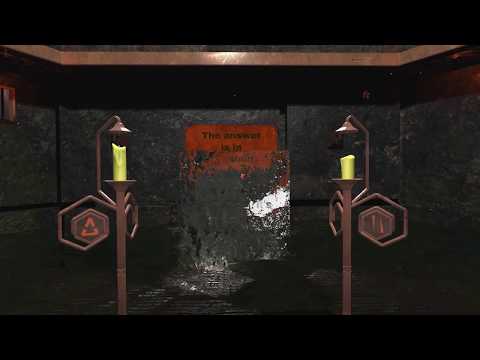 This isn't about seeing your breath as a novelty. The more that you represent your own physicality in VR and the more the world reacts to your physical presence the more immersed you feel. For example, blowing dustmotes away and blowing on cloth and seeing it react should feel very natural.

My intention was to increase awareness of the potential to use breath as an additional tracked input method. I want to encourage developers to consider using the microphone and I want to encourage hardware manufacturers to consider adding breath sensors as standard. The experience demonstrates various ways breath can be used for immersion and as gameplay mechanics.

Using the microphone is a flawed approach because it requires calibration and having the microphone volume turned up. If you don't calibrate well, you don't get the best experience. You also need to play in a quiet room to stop background noise affecting the experience. However, it's the best way to let everyone understand the benefits.

Uses for a breath sensor besides increasing immersion:

* Coupled with eye tracking a breath sensor would provide analogue input and a very flexible control system for users with restricted movement.
* Fitness apps could vary the work rate depending on how out of breath you are.

* Meditation apps could respond to your breath.

* It would help differentiate between background noise and talking. The mic wouldn't activate when people are shouting in the background. Games could then rely on the mic to accurately decide if you are talking during a stealth game, talking to an ingame character etc.

Please try the free experience (only takes 10 minutes) and then let me know if you think breath sensors would increase immersion and be a welcome addition, or should I just stop going on about it
Thanks.