This game looks interesting, it's also available on Steam (Rift + Vive + MR):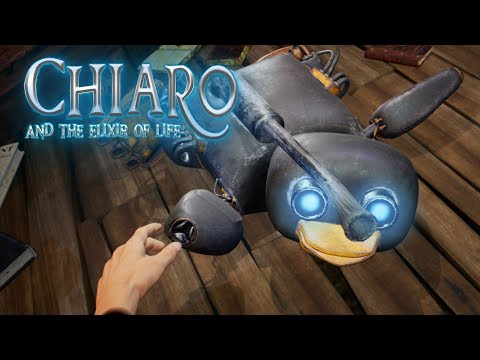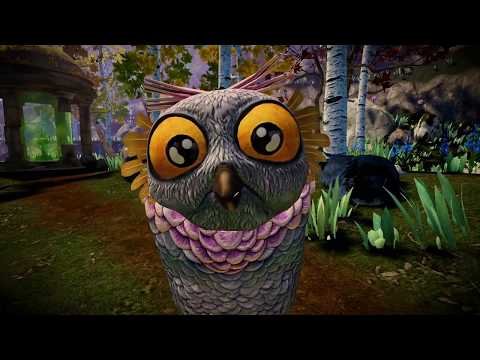 Reviews are positive on Steam, and it's nearly a perfect 5/5 (average) in the Oculus Store, but it's based on only 8 ratings - and the price is $30.
https://www.oculus.com/experiences/rift/1728179110583222/
Furthermore RoadToVR did their very best (again) to kill the game in their review - verdict 5/10:
https://www.roadtovr.com/chiaro-elixir-life-review-thin-slice-ghibli-side-order-corn/
SUMMARY
'Chiaro and the Elixir of Life' tries to recreate some of the whimsical feeling of a Studio Ghibli film, but fails to deliver the gravitas that made the latter so balanced and effectual. Hobbled by inconsistent object interaction and at times a corny script, its varied and inventive puzzles offer glimmers of a greatness that just don't shine through brightly enough.
Gameplay:
5 |
Immersion:
4 |
Comfort:
7
Well, maybe 5/10 from RoadToVR is a sign of great quality, hmmmm - other 5/10 games by RoadToVR include: Marvel Powers United and Detached
Has anyone tried Chiaro and the Elixir of Life ?
PS. Right now there's no free locomotion, but teleportation - according to the devs, free locomation will be ready in a few days:
"Smooth locomotion is on our roadmap but we were unable to finish an acceptable solution for launch. We expect to have this feature ready in ~1 week.
"
Source:
https://steamcommunity.com/app/551440/discussions/0/1742220359683446277/
Intel i7 7700K (4.5 GHz); MSI GeForce GTX 1080 8GB Gaming X (oc 2100 MHz boost, 11 Ghz ram); 16GB Corsair Vengeance LPX DDR4 3200 MHz; MSI Z270I Gaming Pro Carbon AC (VR-Ready) mainboard; Samsung 960 Evo M.2 SSD + Toshiba P300 HD; Windows 10 OS; Oculus Rift CV1 - nearly always using super sampling 2.0.

"Ask not what VR can do for you – ask what you can do for VR"