It's the one game I was considering buying on Steam, I'm glad I waited:
https://www.oculus.com/experiences/app/1773742012637125/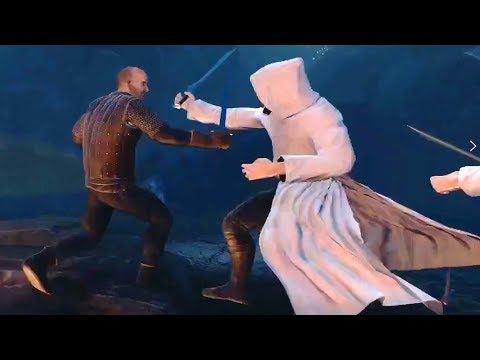 Even RoadToVR liked the game and rated the game 87%
SUMMARY
'Sacralith: The Archer's Tale' marries expert-level visual polish with a clever and engaging bow shooting extravaganza to make what is clearly approaching AAA territory. The narrative, and characters within it, are also high on visual polish, and thanks to motion capture, are decidedly 'human enough' to be convincing. The level of difficulty is extremely high, making for multiple hours of bow shooting throughout the game's singular campaign.
Gameplay: 9 | Immersion: 8.5 | Comfort: 8.5
Source:
https://www.roadtovr.com/sacralith-vr-review/
- Find more reviews here:
https://vrgamecritic.com/game/sacralith-the-archers-tale
Average user rating on Steam is 9/10.
Intel i7 7700K (4.5 GHz); MSI GeForce GTX 1080 8GB Gaming X (oc 2100 MHz boost, 11 Ghz ram); 16GB Corsair Vengeance LPX DDR4 3200 MHz; MSI Z270I Gaming Pro Carbon AC (VR-Ready) mainboard; Samsung 960 Evo M.2 SSD + Toshiba P300 HD; Windows 10 OS; Oculus Rift CV1 - nearly always using super sampling 2.0.

"Ask not what VR can do for you – ask what you can do for VR" ;-)