In classic Home there was a nice display of statues/collectibles - like (see the background walls):
And Oculus seems to promote statues/collectibles quite a lot in Home 2.0, for example:
Even though I don't want such stuff in my Oculus Home, I have collected a few statues in the real world, and I was wondering if there are other statue collectors in here?
I'm trying not to convert my man cave into a dollhouse - so far I've gotten these few:
Close-up:
It's not something you'll easily find on eBay ;-) The weight statue + base  is close to 10 kg, scale is 1/4. 
BTW, here it's next to my Tintin statue: 
Got this one too - of course bought it without first discussing it with the wife - it appears the WAF (Wife Acceptance Factor) is
really
low on this one, at least she said a lot of words to greatly support the swear jar when she saw it:
Hidden in plain sight, yes it's Hulk-green furniture and Galactus-colored cushions ;-)
Then got some more of Miller's Batman - maybe slightly boring stuff:
My only Spidey statue:
Also just bought this one, it's still in the mail - I've already prepared a speech to the wife starting with the words "Just when you thought WAF couldn't get any lower" (still need to write some more I guess, sigh...)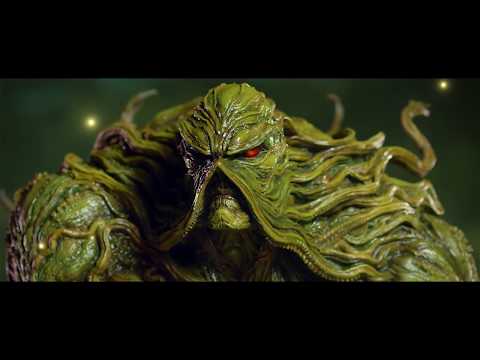 BTW, just saw this one - looks great (probably won't be shipping before late next year or 2020), but I'm running out of space for such large statues - it's really not something that should be close to your VR play area 
Intel i7 7700K (4.5 GHz); MSI GeForce GTX 1080 8GB Gaming X (oc 2100 MHz gpu boost, 11 GHz mem speed); 16GB Corsair Vengeance LPX DDR4 3200 MHz; MSI Z270I Gaming Pro Carbon AC (VR-Ready) mainboard; Samsung 960 Evo M.2 SSD + Toshiba P300 HD; Windows 10 OS; Valve Index and Oculus Rift CV1 - the latter nearly always using super sampling 2.0. 

"Ask not what VR can do for you – ask what you can do for VR"