Great retro shooter, but still very original. You've never tried anything like this before! In another review it said that this game felt like being inside a Commodore 64, and that's a nice description, but it's probably more like a Commodore Amiga, although none of these classic machine even remotely had the power to make a game like Xion. I was worried due to another review stating poor performance, but I could in absolutely no way reproduce this problem. Using Oculus Tray Tool this game performed at a perfect 90 fps even when forcing super sampling 2.0! And that was using the "beautiful" cpu preset and no anisotropic filtering and no MSAA. Then I tried to more or less max out the game by adding 4xMSAA and forcing anisotropic filtering - and whoa - I still got 90 fps with 30 to 40 % headroom! (Remember I'm still forcing super sampling 2.0.) It may make good sense - this game is voxel based, and you can shoot the terrain too. Thus this game may be cpu intensive (I've got a i7 7700K, 16GB 3200Mhz), but it's in no way GPU intensive - the game should work flawlessly on lower end rigs (I'm using heavily oc'ed GTX 1080). Actually few games are as optimized on the Rift as Xion. The game is great fun. You build your own ship and then shoot nearly everything that moves. Your right hand is your ship, so your ship follows your hand movements exactly. The left hand is used to monitor your health and to pick up items. The game works so much better than the great old arcade machine thanks to VR. Congrats to the devs for producing this flawless gem! PS. Should I criticize one thing, then it would be great with an option to change hands - I'm left handed :-)"
I rated the game 4 stars for the gameplay + 1 star for the awesome performance.
I did read this review, which for days kept me from purchasing the game:
"The bad. Serious performance hit on my machine 6600K, 16GB, 1080Ti. The first level is fine but it starts going downhill from there. Lots of stutter and dropped frames with default graphical settings set to "fastest". By the 3rd game is barely playable. Other games worked fine and tried rebooting but the stutter remains. Perhaps a memory leak or something as the start of the game seems fine. I'll check back after updates to see if this gets fixed."
As I've written in my review I could reproduce no of those problems - in fact, Xion is one of the best optimized games on the Rift.
Some screenshots that don't do the game much justice - you simply cannot show VR as flat 2D images, sadly:
Building your ship:
Your ship (ok, not in the first level ;-)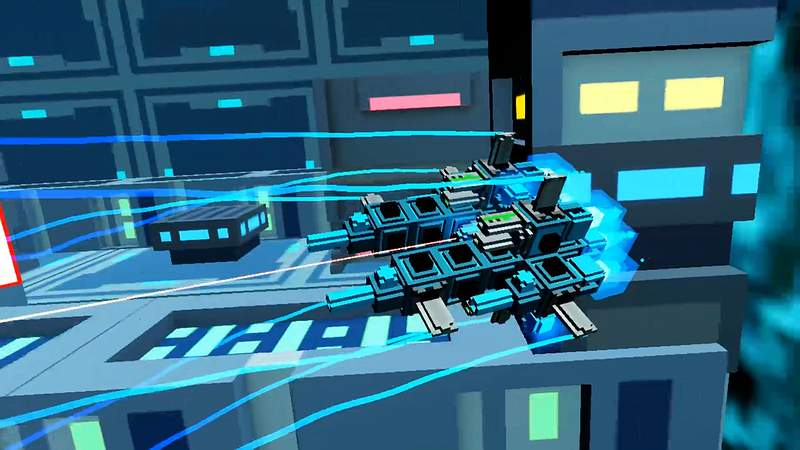 Boss fight (large tank in the background, not easy to see):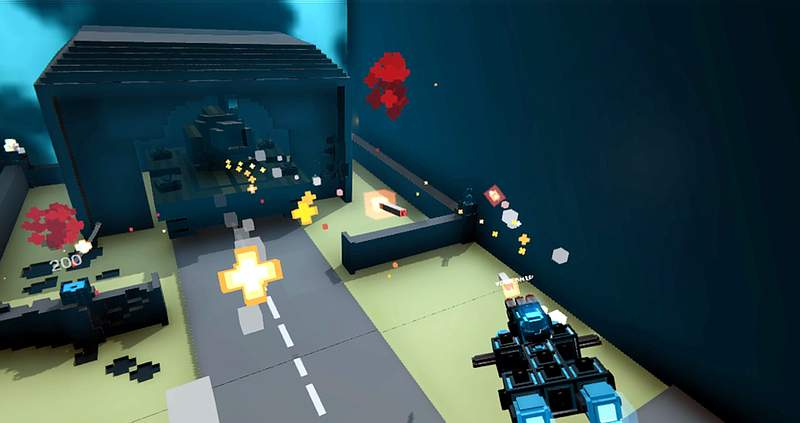 Paradise Decay has made a nice review of the game: