So we've got:
Oculus Rift = 461 PPI
HTC Vive Pro = 615 PPI
Samsung Odyssey+ = 1233 PPI (level)
Actually Samsung Odyssey+ is 616 PPI like the Vive Pro, but some magic happens according to Samsung:
Limitless Viewing Experience
With exclusive, evolutionary, SDE-minimizing Samsung display technology, users can perceive a 1,233ppi-level resolution. A 3.5" advanced Anti-SDE Dual AMOLED display lets you experience incredibly immersive mixed reality, and break down the boundaries between the real and the virtual.
Looks interesting though, could be simply awesome for movies and Netflix, we'll see when the first reviews arrive - more info here:
https://www.samsung.com/hk_en/hmd/hmd-plus-xe800zba-hc1/
Some other improvements - design looks much like a copy of the Rift:
It does actually look quite impressive - still those controllers look awful compared to Touch. Given enough time to evolve, Samsung may be a very serious contender, in fact Samsung could evolve to deserve a new logo!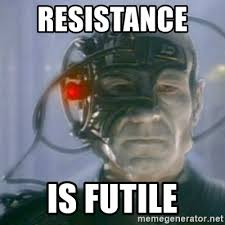 Intel i7 7700K (4.5 GHz); MSI GeForce GTX 1080 8GB Gaming X (oc 2100 MHz gpu boost, 11 GHz mem speed); 16GB Corsair Vengeance DDR4 3200 MHz; MSI Z270I Gaming Pro Carbon AC (VR-Ready) mainboard; Samsung 961 Evo M.2 SSD 128GB (for OS) + Samsung EVO 860 4TB SSD (for games) + Toshiba P300 High-Performance HDD 3TB (for games); Win10 OS; Valve Index and Oculus Rift CV1, the latter nearly always using super sampling 2.0.

"Ask not what VR can do for you – ask what you can do for VR"