how people gaze at the horizontal cell phone in front of them is applicable to showing how to use eye tracking for foveated rendering.
here is the picture then i will talk some more;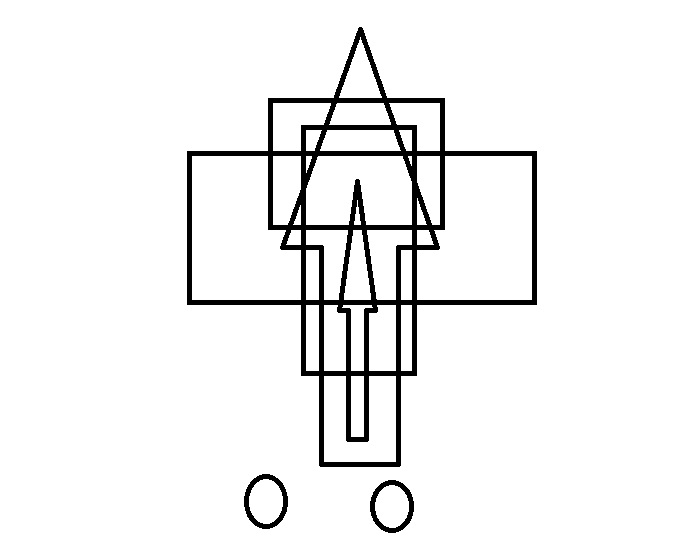 the two circles at the bottom are the eyes in front of the horizontal phone.
the large horizontal rectangle is the phone display.
the medium vertical rectangle is the part of the display the eyes move around.
the small rectangle in the vertical rectangle is the area we watch.
if the display moves we keep our eyes on the area of the small rectangle, this is in focus.
if the eyes look above the display and the head is still at the spot it was when we were focused on the phone what we look at in the distance above the phone isnt in focus.
if we look away from the phone we create the three rectangles again and focus our eyes on the area of the small rectangle.
this means we look where we situate our head. if we see the exact area of the small rectangle as we hold the phone horizontally as we watch a video, then the small rectangle is the correlation to the head position and the spot we are focused on with our eyes.
then we move our heads again and this same small rectangle is the focus of our attention and eyes, and if we keep that head position and look away from the small rectangle this isnt in precise focus.
this means if you find the small rectangle spot in relation to the head, you can see when the head changes enough it indicates a new small rectangle position, theres a threshold of head movement that indicates the small rectangle position has changed. then you plot the head position and use foveated rendering for the area of the medium and small rectangle.