Any thoughts on this. I know some of you guys have a projector like me. Except, I've not used mine in years. So maybe it's time to upgrade?
https://www.optoma.co.uk/product-details/uhl55?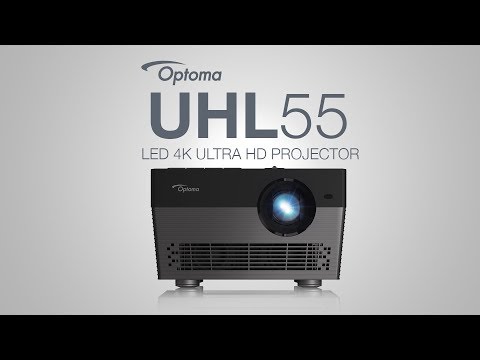 Small and light enough to move from room to room, this new projector has everything in one box including integrated speakers and a host of connection options such as WiFi, Bluetooth, HDMI and MHL. Bluetooth functionality means external speakers, headphones or a keyboard and mouse can be connected cable-free. It can even play content directly from a USB memory stick via its 4K UHD media player.
UHL55 key features
4K UHD resolution and HDR compatible
LED technology – 30,000 hours light source lifetime
Voice control - Amazon Alexa supported device
Feature packed - built in media player, WiFi and Bluetooth (can also be used as a Bluetooth speaker)
Easy installation - Auto focus and auto keystone
Digital connectivity – 2x HDMI, Audio out, S/PDIF, USB wireless Alexa, USB reader, RJ45
Powerful sound – built-in stereo speakers
Fluid viewing - PureMotion frame interpolation processing
Full 3D
Back lit Bluetooth remote control
Packed with the latest technology and features, this stylish projector boasts High Dynamic Range (HDR) compatibility, HDCP 2.2 support and PureMotion frame-interpolation technology to produce stand-out images. This advanced processing eliminates motion blur or image judder, even in high-speed action films or fast-paced sports.