Hey guys, my name's Blake Stone and I'm one of the developers of Shadow Legend VR. The game is a medieval action RPG we've been working on for the past 2 years and we're getting very close to completion!
In Shadow Legend you play as the Grand Master of the Knights Templar on a medieval crusade to save your home kingdom of Anaria.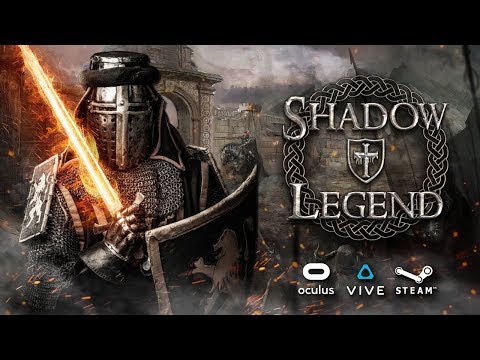 You can talk with characters and barter with merchants using your own voice, explore the worlds to find its hidden treasure, choose from swords, bows, axes, guns and magic weapons to defeat skilled enemies, and immerse yourself into the diverse set of interactions the game offers, including playing fetch with your dog, feeding carrots to your horse's, cooking steaks by the campfire, smelting iron bars in the furnace, using a hammer on the anvil to fix your sword, or physically spinning the grinding wheel to sharpen it and much more throughout your quest.
In development we focused on creating densely filled worlds with tons of things to interact with. Wherever you choose to explore in the game you will always find something new to do, making the game less about quests and collectables and more about just freely interacting with the world around you. We hope this is something you guys will really enjoy! We'll be opening up our beta testing soon so try to connect with me if you're interested.
Steam Coming Soon Page: https://store.steampowered.com/app/987230
Oculus Home Page will be up very soon as well!