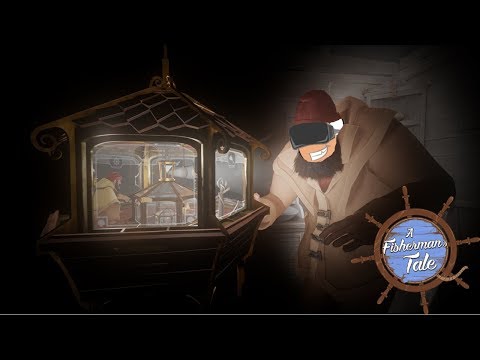 So today I am taking an early look at the new spatial puzzle game A Fisherman's Tale from Vertigo Games, the developers of Arizona Sunshine and SkyWorld. I've gotta say that this game is great and brings something new to the VR puzzle game genre.... Solving puzzles using 3 different sized versions of yourself is a really cool experience!
As described on the games Steam page: In A Fisherman's Tale, you live a cozy, isolated life until one day you realize you're just a little wooden puppet trapped inside the model of a lighthouse! Worse, the model is replicated inside and out on an infinite recursive loop. Luckily, you quickly find out you can collaborate with none other than yourself to solve the multi-dimensional riddles that pave the way to discovering your true reality. Co-produced by ARTE, the European culture channel and digital network with a focus on creation and innovation, A Fisherman's Tale is a narrative VR title that tells a story about breaking away illusions to find truth. And who knows, you may even discover something about yourself along the way.
Overall from what I have seen so far Vertigo Games really brought a thoughtfully designed and well polished VR puzzle experience to the table with this one that offers something unique with the spatial puzzles. the graphic, sound engineering and voice acting are also very nicely done! In the video I stated the game would launch at some point in January because there was not a hard date available at the time of recording this, but as of this morning it was announced that the launch date will be 1/22/19 and that A Fisherman's Tale will be available on all of the major VR platforms such as Rift, Vive, WMR, and PSVR.
"I have seen the light at the end of the tunnel, and it is the headlamp of the oncoming virtual hype train!"