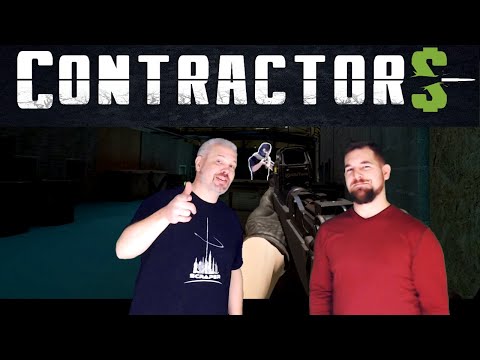 So over the Holiday break I finally got a chance to try out Contractors and also got a visit from my good friend and fellow VRSpies member Billy or as you guys most likely know him Pretty Neat VR.
We had actually played the game together a few nights ago and then Billy flew in and surprised me with a visit. Needless to say, but it was great to be able to hang out in person with someone I had become friends with over the years in VR.
As for the game I am loving it! Contractors is an amazing VR FPS that fires on all their right cylinders... Great gameplay, good graphics and solid MP make this one a true contender in the growing VR shooter category.
So if you are into shooters, I can't recommend checking this one out enough!
"I have seen the light at the end of the tunnel, and it is the headlamp of the oncoming virtual hype train!"