A decent video came out discussing 5 mechanics in VR that essentially work against immersion.
In particular:
Bad Audio (too quiet, too loud)
Motion Blur / Tunnel Vision when running
Going Through Walls
Non-interactable objects
Snap Turning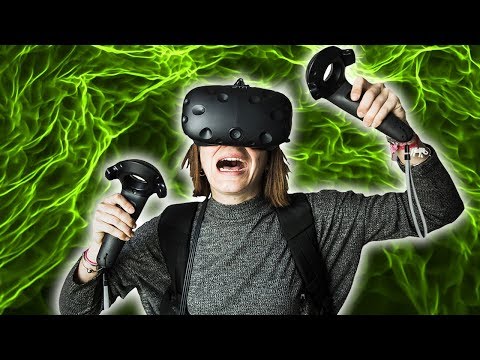 There are many aspects that define a good VR Game, and I believe that realism is essential. Defining realism is a bit tricky. Some people relate it to "graphic quality," but I do not. For example, the game, Pixel Ripped, intentionally has low-grade pixelated graphics, but it is a fantastic experience that doesn't suffer any of the 5 issues listed above. A good example of how irrelevant graphics are in VR, is to think of standing in two places in real-life: you could stand in the middle of the most beautiful Art Museum in the world, or you could stand in the the middle of a all white padded-cell. You will feel 100% immersed in both!
However, things like "motion blur" and "bad audio" will most definitely impact your senses, thus taking you out of the immersive experience. The issue of "snap turning" is an odd one, since even I tend to rely on it for some games that give me too much motion sickness. But for some people, I can understand how snap-turning can be immersion-breaking.

Of all the items listed, I personally can relate to the problem of "going through walls." This has always bothered me. And it's usually the first thing I check for in a good VR Game. Especially in puzzle/adventure games! There is nothing worse than being able to peak through a wall to essentially cheat your way through a puzzle (e.g. getting a clue from another room, or unlocking a door from the other side). Probably the one game that did this the best was: Wilson's Heart. Any time you put your head through the wall, the visuals became haunting as did the audio. This was not only a great feature, but it added to the overall theme and tone of the experience. Very few other VR experiences have matched what Wilson's Heart achieved in this regard.

I am interested in hearing anyone else's immersion breaking mechanics!

Are you a fan of the Myst games? Check out my Mod at
http://www.mystrock.com/
Catch me on Twitter: twitter.com/zenbane