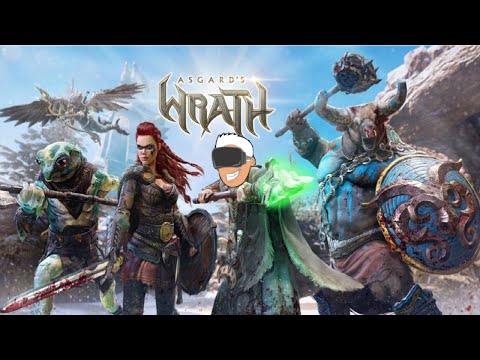 OK... I will just start off with saying that this is the VR RPG I have been looking for for a long time! Don't get me wrong there are others that are still near and dear to my heart like Karnage Chronicles but this one is special.
As for the game, from what I have seen so far the graphics are great, the animations and characters are amazingly well done, the sound engineering and music are spot on as well as the fact that there is over 40+ hours of game play tucked in there.
Sanzuru has delivered a truly stunning game and I cant wait to see what comes next as I explore more Asgard's Wrath. []-)
"I have seen the light at the end of the tunnel, and it is the headlamp of the oncoming virtual hype train!"