To celebrate the launch of Instrument Studio VR, the first complete virtual recording studio, which includes all the instruments you need to make a record - we have 50 Studios to win, in the form of Oculus Store Keys for Rift!
Instrument Studio VR Official Launch Trailer (1 min 57s)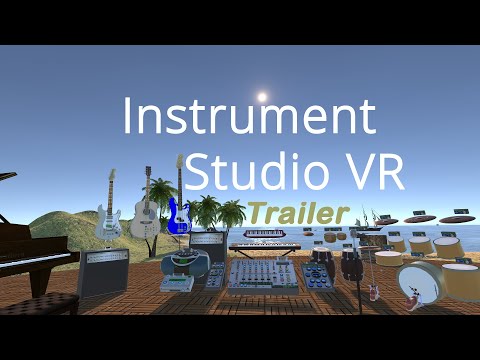 We would like you to comment on this post, and tell us your most memorable moment in music. This could be a concert you attended, a song that moves you every time, a musician that you admire, a gig you played, or anything else that has left a big impression on you.
20 winners will be selected from the best comments across Reddit and Oculus forums, until 9.00am Pacific 3rd Dec 19.
You can also increase your chances of winning a Key, by entering one of the other competition options that have been running over the weekend.
See -
https://forums.oculusvr.com/community/discussion/82851/50-vr-studios-to-give-away-to-celebrate-the-launch-of-instrument-studio-vr-tues-3rd-dec-10-00am#latest
You can enter each option to increase your chances, and comment on this post, but only one Key per person can be won.
Good Luck to All!
SkyWatcherVR