I'm still unable to import vertex colors in 3ds Max. Has anyone been able to do this yet?
Here are the results when I show the vector colors. These are three different strokes of a single color each.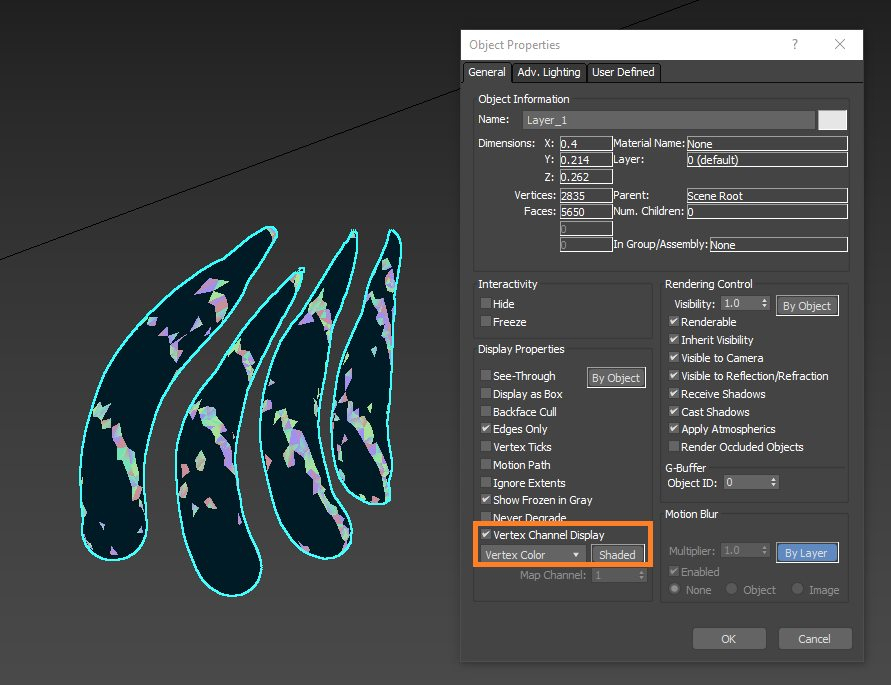 Am I doing something wrong? The files was exported as a FBX with vector colors from Medium.
I was not able to find a single workflow description of going from Medium vectors to 3ds Max renders online. This is quite hard to troubleshoot. I've included the export.