Hello
I have buy such useful silicone guards but it seems the cameras in Oculus Quest do not pick them only the naked rings are tracked possible by their contour, i would like to ask Oculus to add in the software some versatile detection of guards on the rings similar to Hands tracking because everyone has different hands, i m sure this can be achieved, thank you.
Have cut a part it detects in this exposed position but when rotated it does not track controller.
Why i need such you may ask?, because i hit the controllers around 10 times and i m sure it will help protect them with such guards.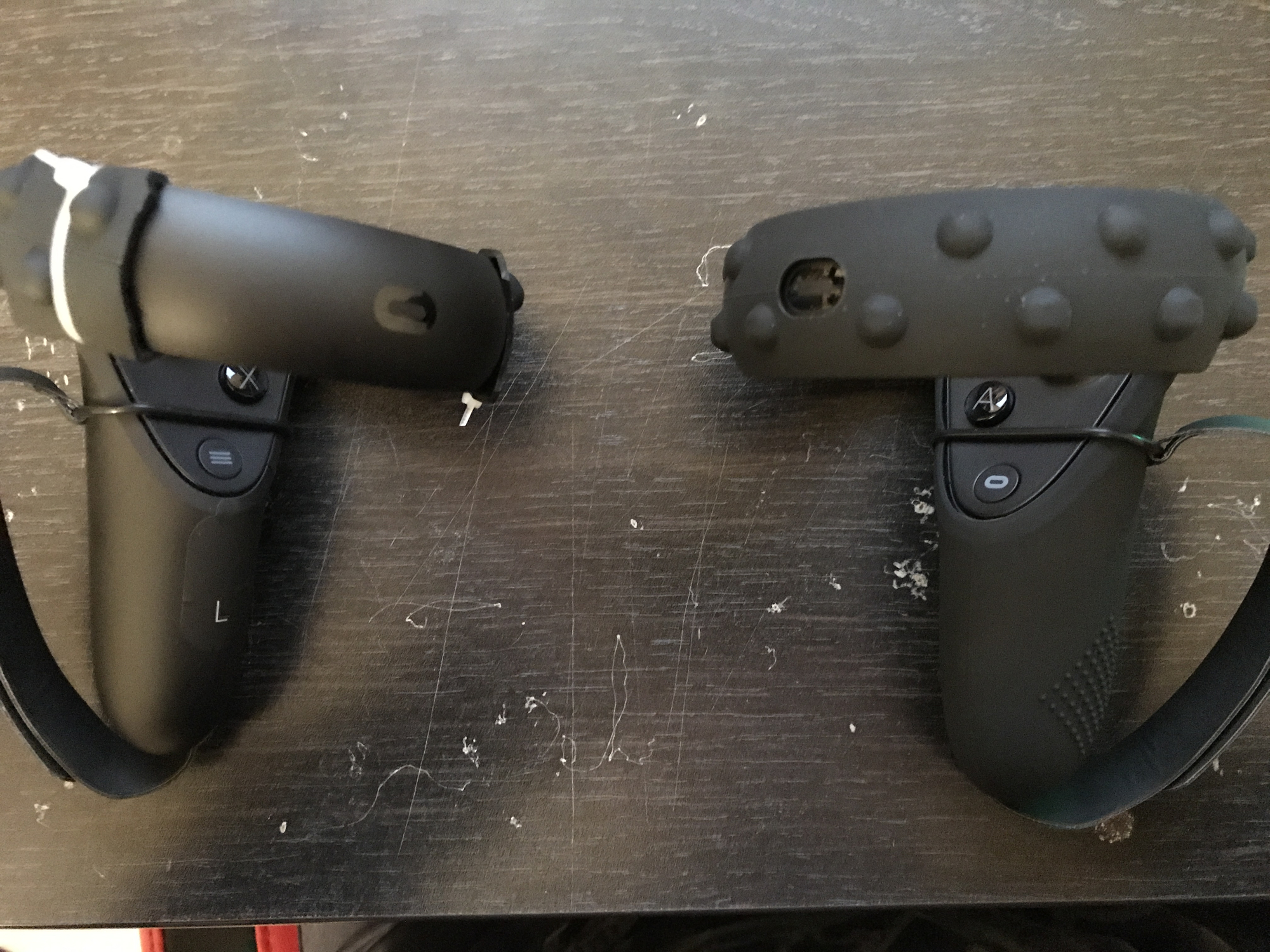 My Own PC Build: NZXT Source S340 White > Corsair RM1000i > Asus ROG Strix Z270F Gaming > CPU Intel i7-7700K 4.5Ghz > Deepcool Captain120 EX > RAM KHX2400C15/16G | 4pcs = 64GB > Asus GTX1070 Dual O8G > Samsung U32J59xUQ 4K > Realtek High Definition Audio > Intel SSD 760p Series PCIE/NVMe M2.1 1TB > Intel SSD 600p Series PCIE/NVMe M2.2 1TB > AZIO Retro Classic Copper > Razer Mamba Hyperflux = Oculus Quest/Link