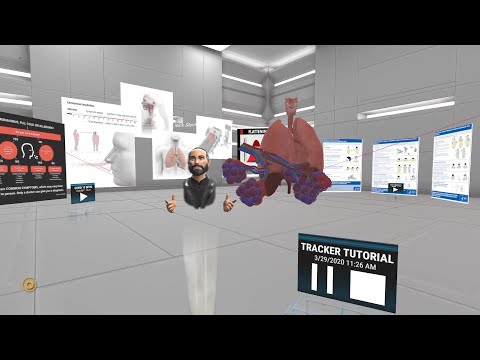 We've set up a free, multi-user, public access Coronavirus VR info hub In Acadicus room 1800.  
If you're a healthcare provider with access to an Oculus Rift, please consider sharing your experience, demonstrations, and information on related to Coronavirus.  Contact us through the form on this website for more information.
https://acadicus.com/vr-coronavirus-info-hub/
Dr. Nick Slamon, Pediatric Intensivist at the duPont Hospital for Children, has contributed information and data we've shared all in one place so it's a resource for people to keep to keep up to date with the latest information that comes.  As the pandemic spreads around the world, teaching resource for residents, fellows, medical students, and respiratory therapists. 
VR is an ideal medium for simulating and rehearsing rare or dangerous situations in a safe environment before working with human patients.  Our goal is to continue working with healthcare providers to share their expertise, and continue gathering information about the skills and procedures needed to effectively combat coronavirus.
In a situation like this, where millions of medical professionals suddenly and urgently need potentially life-saving training and practice managing infectious disease, VR could enable rapid remote training far superior to anything available today.  When it comes to skills training, immersive VR offers much higher bandwidth and retention over flat-screen 2D video.
As best practices emerge from research and front line experience, they could be conveyed en masse, in realtime, to the entire industry through immersive 3D spatial recordings of experts from around the world.  Imagine the difference that could make on a global scale.