Just a few suggestion for experiencing the world at home - do add your own suggestions! Note, I've tried to avoid apps just using 360 degrees shots and movies. Also I've tried to include only apps which impressed me - or apps with very high ratings (either in the Oculus Store or on Steam). 
1. Blueplanet VR:
Info: Blueplanet VR is a curated collection of over 40 volumetric experiences of powerful scenic and cultural heritage locations worldwide, ranging from Borobudur Temple in Indonesia to Bears Ears National Monument in the southwestern US. With a high level of photogrammetry execution and art direction, BPVR offers the viewer a strong sense of presence and open exploration within these remarkable locations, some even offering hang gliding flight experiences over spectacular terrains. Interactive features are used to deepen understanding and insight of these fascinating and unique locations.
A free demo is available with 3 sample scenes to explore.
https://store.steampowered.com/app/1264180/Blueplanet_VR/
2. Vacation Simulator: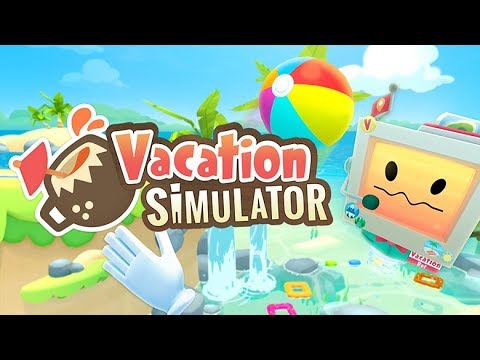 Info: Welcome to the Vacation Simulator, a rough approximation of VACATION inspired by real human NOT JOBBING, brought to you by the same robots behind the Job Simulator. Reallocate your bandwidth and get ready to splash, s'more, snowball, and selfie your way to optimal relaxation!
https://www.oculus.com/experiences/rift/1818689078164305/
3. Nefertari: Journey to Eternity: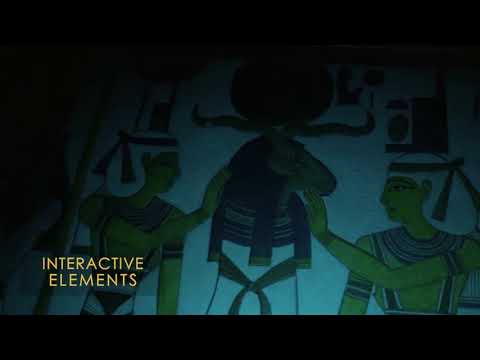 Info: In Egypt's legendary Valley of the Queens lies Queen Nefertari's tomb, one of the modern world's most detailed windows into ancient Egyptians' journey towards the afterlife. Now, state-of-the-art technology has made it possible to digitally scan Nerfertari's tomb with millimeter accuracy. For the first time ever, step inside the fabled tomb and immerse yourself in the story of its art, history, construction, and mythology through interactive elements. PLEASE NOTE: The Nefertari's Tomb experience was built using the latest techniques in photogrammetry and laser scanning, as such, the level of detail is extremely high. If the experience begins to lag, please adjust the "Quality Slider" at the beginning of the program to a lower setting.
https://www.oculus.com/experiences/rift/1491802884282318/?ranking_trace=1943584525923090_1491802884282318_SKYLINEWEB_2sxjvrSZq66vZMCU1
4. IL DIVINO: Michelangelo's Sistine Ceiling in VR: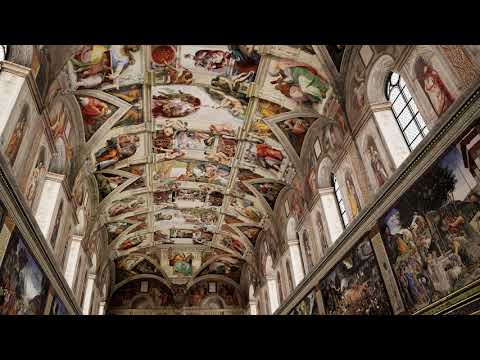 Info: Il Divino: Michelangelo's Sistine Ceiling in VR is a Virtual Reality experience powered by Unreal Engine where you can walk through and learn about the Sistine Chapel Ceiling. This experience was created exclusively for the SIGGRAPH 2019 Immersive Pavilion, by the team behind the previous SIGGRAPH 2017 VR piece: Il Gigante: Michelangelo's David in VR. Debuting at SIGGRAPH on Valve's INDEX headset, Il Divino delivers an experience of the highest fidelity –you can see individual cracks and brush strokes in the plaster! Step onto Michelangelo's own scaffold and learn about how he painted the ceiling, or enter a Vatican conservator's mobile aerial platform to see the ceiling up close, and learn about the controversial cleaning. In all, there are over 100 clickable elements about Michelangelo's monumental work.
https://store.steampowered.com/app/1165850/IL_DIVINO_Michelangelos_Sistine_Ceiling_in_VR/
5. Visit the Internation Space Station (ISS) and go for a spacewalk: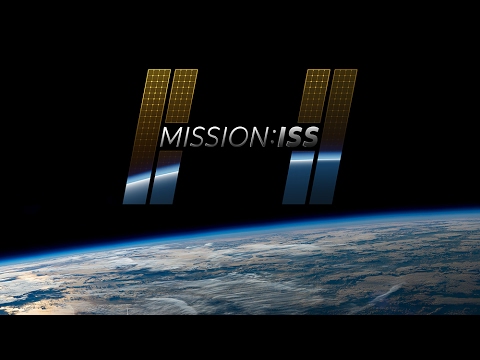 Info: We're excited to share that Mission: ISS is available now on the Oculus Store! Created in collaboration with NASA, the European Space Agency, and the Canadian Space Agency, this true-to-life simulation lets you explore space and experience the sensation of microgravity in VR. Based on NASA models as well as direct input and feedback from multiple astronauts and the NASA VR Lab in Houston, Mission: ISS recreates the International Space Station in painstaking detail. While many of us dream of becoming astronauts, only about 500 people have ever been to space. Thanks to Mission: ISS and Oculus Touch, you can use your own hands as you dock incoming cargo capsules, conduct spacewalks, and perform mission-critical tasks. Now anyone, anywhere, can experience the breathtaking view of Earth from orbit.
https://www.oculus.com/experiences/rift/1178419975552187/
6. TheBlu Underwater Experience: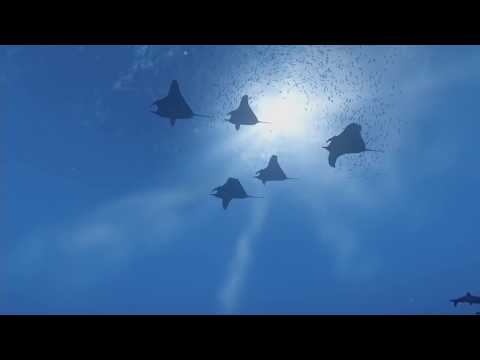 Info: theBlu: is a deeply immersive VR series that allows audiences to experience the wonder and majesty of the ocean through different habitats and come face to face with some of the most awe inspiring species on the planet. The series, which is directed by Jake Rowell (Call of Duty, Final Fantasy, Superman Returns), has been designed as beautiful moments in passing or a collection of memories that powerfully tap into the vast potential of VR. The debut episode, featuring an incredible close encounter with an 80 foot whale, is already recognized as one the most iconic room scale VR experiences to date (a Sundance Film Festival 2016 selection). Additional episodes in this bundle take place on a teeming coral reef and in the very deepest region of the ocean. Gain access to new modes of discovery in each episode. Slow time and capture pictures in Inspector Mode, and return to a meditative version of each location in Ambient Mode.
https://www.oculus.com/experiences/rift/984294025016007/
7. Pompeii:
https://www.oculus.com/experiences/rift/2716628805044056/?ranking_trace=1943584525923090_2716628805044056_SKYLINEWEB_462699714159735%3D%3DER38b9H312szjqfj8
Info: Pompeii is an experience allowing you to visit the most famous ruins of Pompeii, Italy. Feeling like you are really there, you can walk along one of Pompeii's main streets, visit the interior of an extraordinarily well preserved Roman house, experience the hustle and bustle of Pompeii's bars and shops, visit two beautiful Roman gardens, and finally get to experience what is was like bathing in a 2000 year old Roman bathhouse. This experience allows you to enter and explore Pompeii with an unrivaled freedom of movement. You can walk right up beautifully painted walls and mosaics which are cordoned off in real life. The experience contains a large source of highly entertaining narrative content, allowing one to really understand what living here as a Roman must have been like. In our view this is the closest thing you will ever get to feeling like you are in Pompeii without actually having to fly to Italy and be there yourself.
8. Everest VR: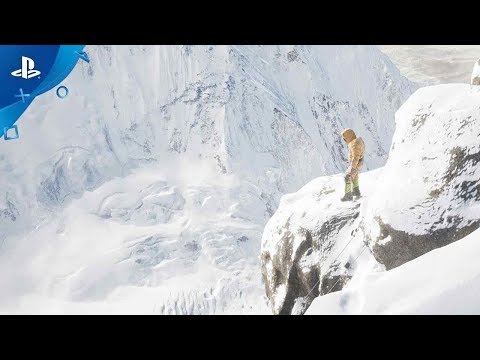 Info: EVEREST VR is a powerful first introduction to VR, designed not as a conventional game but as an accessible experience that focuses on the strengths of VR to transport you to impossible locations. 
https://www.oculus.com/experiences/rift/1043021355789504/
9. The Grand Canyon VR Experience: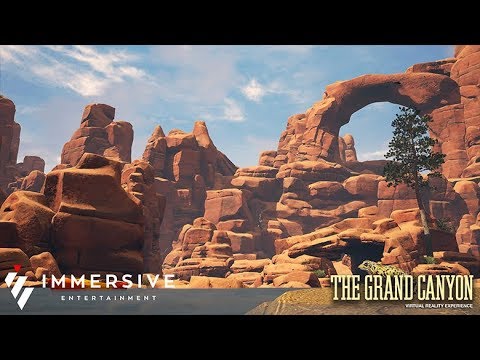 Info: Pack your bags and take a beautiful and serene interactive kayak ride into the heart of the Grand Canyon, experiencing nature in all its splendor. Most realistic nature environment in VR available today.  Explore the beauty and splendor of the Grand Canyon via a motorized kayak with speed settings.  Vivid, living world populated with procedural generation of animal life driven by artificial intelligence.  Choose between a tour under the hot sweltering sun or one under a cool starry sky.
https://www.oculus.com/experiences/rift/1208507739163035/
10. Nature Treks: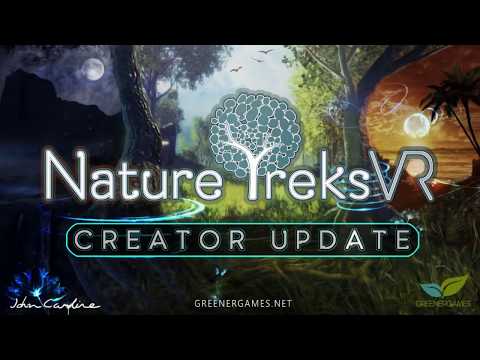 Info: Explore tropical beaches, underwater oceans and even take to the stars. Discover over 60 different animals. Command the weather, take control of the night or shape your own world. Immerse yourself into the Nature Treks VR experience and escape into a world of relaxation.
https://www.oculus.com/experiences/rift/1241059555937266/
11.The Dawn of Art VR (Rift & Vive only):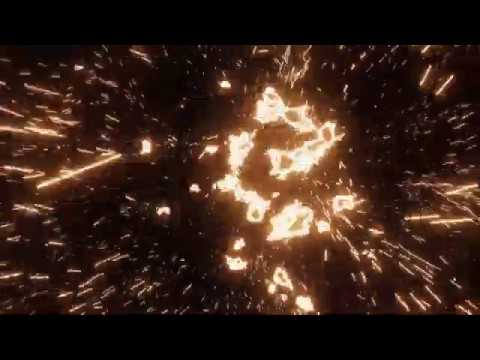 Info: Let Daisy Ridley guide you in your discovery of the Chauvet Cave, a Unesco World Heritage Site, considered one the greatest scientific breakthroughs of the XXth century. The Dawn of Art is not just a tour, but a storytelling experience, sparking emotions, and totally immersing you in the past, mirroring the way the First Men were immersed in their painted caves.
https://store.steampowered.com/app/1236560/The_Dawn_of_Art/
Intel i7 7700K (4.5 GHz); MSI GeForce GTX 1080 8GB Gaming X (oc 2100 MHz gpu boost, 11 GHz mem speed); 16GB Corsair Vengeance LPX DDR4 3200 MHz; MSI Z270I Gaming Pro Carbon AC (VR-Ready) mainboard; Samsung 960 Evo M.2 SSD + Toshiba P300 HD; Windows 10 OS; Valve Index and Oculus Rift CV1 - the latter nearly always using super sampling 2.0. 

"Ask not what VR can do for you – ask what you can do for VR"