Here's a thread for HTC Vive reviews (please post any you find) as the official launch is hours away.

Note: If you're not interested in the Vive on the Oculus forums then don't click the topic or read it.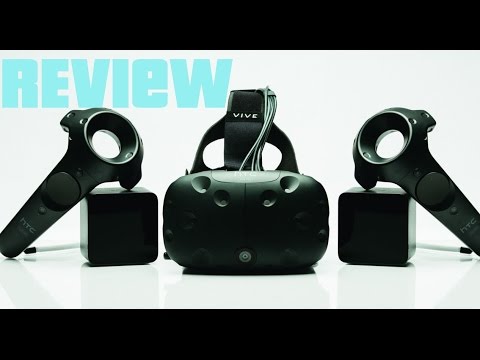 Destructoid

"VR is here, and I have been sold as a believer. While the Oculus is a very strong VR headset, the Vive feels like it's in a league of its own comparatively. The big sticking issue is how the market reacts to the price long term, and if development of new games maintains a consistent pace."

Kotaku


While the Vive's best moments are some of the coolest I've experienced in video games, I can't recommend purchasing it right now. You'd be spending $800 on something that's going to be much better after months' worth of software (and maybe even hardware) revisions, and there currently aren't enough great games to justify the investment.

The Vive really is something you should see for yourself, but if you want to try it, go to a store that's demoing it, or make friends with somebody who already ordered one. I'm excited about what the future holds for the Vive, but the future's not here yet. 
The Verge 8/10
GOOD STUFF
Lots of innovative motion control-based games and experiences
Emphasizes motion control and body movement
Rich, customizable user interface
Solid construction
BAD STUFF
Heavy and ungainly
User experience can be glitchy and confusing
Many games still feel unfinished
Highest total cost for a VR headset
So yes, the Vive asks a lot from anyone buying the platform, but it gives just as much back, if not more so. Everyone has the same reaction after a demo, in our experience: They remark on how complicated it seems and how little they'd want to set one up in their own home, and then they get wide-eyed and want to tell you all about how amazed they are by the experience. Valve's challenge is to get the second part of that reaction to overrule the first, and the company will have an uphill battle on its hands, but it's off to a very promising start.

Before you take the plunge with Vive, you have to prepare yourself accordingly. Unlike Rift, Vive comes with strict spatial requirements if you plan to utilize its hardware's full potential. It's not the easiest suite of hardware to set up, nor is it as refined as Rift, but Vive delivers the most advanced VR experience to date, a luxury that comes at a cost and with compromises. Where Rift feel's like a VR headset built for mainstream consumption, Vive caters to the hardcore crowd that will stop at nothing to get the best VR experience. Over time, Oculus can presumably catch up when it releases its Touch controllers and sells individual sensors to expand Rift's interactivity and motion-tracking capabilities. But for people who can't wait, who are willing to go the extra mile right now, Vive is the only way to experience today's most advanced VR technology from the comfort of home.

The Vive is no doubt the geekiest thing I have in my home right now -- and that's saying something. It's an impressive effort by HTC, which has had a rough few years in mobile, and Valve. It's oh-so-close to being the Holy Grail of VR experiences. It's just too bad that ergonomics get in the way of truly enjoying it.
At the same time, I'm sure there's a market for the Vive, even in its current incarnation. Hardware geeks are known for sacrificing their bodies for the glory of technology, and I'm sure they won't have a problem with a few aches and pains for glorious, immersive VR.
Tested -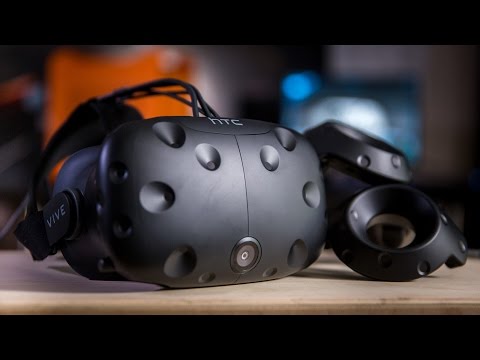 I
GN Review - 9.3/10
AMAZING


The Vive's room-scale VR and motion-tracked controllers make it an incredibly powerful system.



Pros:
Amazing VR
Room scale
Motion controllers
Comfortable
Cons:
System Specs: ASUS NVIDIA RTX 3090 TUF GAMING OC 24GB , i9 9900K CPU, 16 GB DDR 4 RAM, Win 10 64 Bit OS.