Funny read about HTC's new "Deluxe" strap:
http://www.revvrstudios.com/never-get-wet
I left my VR Dungeon and rejoined my family, I noticed some black 'stuff' on my shoulders and in my very sweaty hair. I just assumed that I had brushed up against something in my garage on the way back to the living room.
I was wrong.
This morning, I had to grab a few items from my VR Dungeon and I noticed abrasions on the padding of my Vive deluxe strap. Uh oh. Another quick trip to Twitter confirmed that I wasn't the only one who noticed this.
The fact that NOBODY noticed this, is probably a bad thing. I feel like if I ripped this padding off (it IS completely replaceable) and tossed it into a glass of water, it would dissolve surprisingly quick. Not the best material to stick on a part of the body that loves to sweat.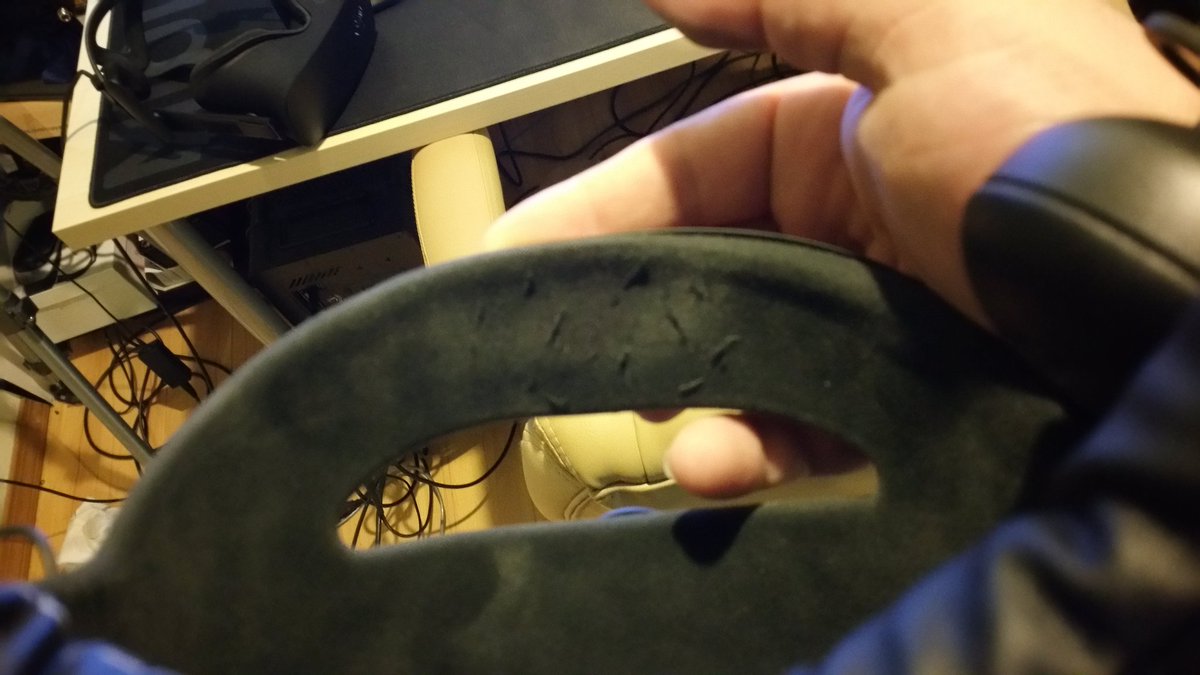 Pretty funny that the makers of the Gadget of the Year, whose gadget revolves around standing room-scale experiences which does lead to sweat far more than sit-down experiences, didn't test their "deluxe" strap's ability to... get wet