This evening I purchased, XING: The Land Beyond, and instantly fell in love with this puzzle-solving world.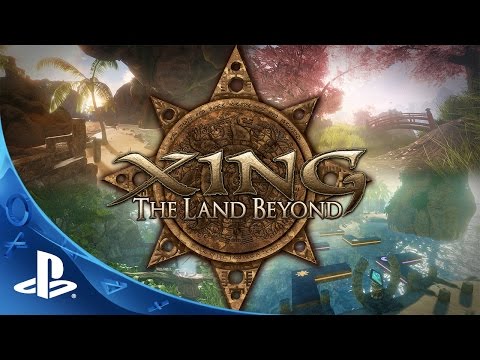 XING: The Land Beyond is an atmospheric first-person puzzle-adventure game for the PC, PS4 and Virtual Reality, and set in the afterlife. Gameplay involves exploration, solving environment-based puzzles and gaining/using powers such as rain and snow to progress through levels.
 
Spiritualism, mysticism and logic come together in the land of XING, where you will traverse mountains, deserts, forests, volcanoes and more.

I just completed the first environment, and I can't wait to explore the rest. I'm naturally drawn to these types of games due to their ties to the
Myst
and
Obduction
genre. If you're a puzzle solving fan like me, then this is a must-have for your VR Library.
Some general feedback about the game:
Movement is full locomotion in a unique way: Oculus Touch triggers are used to control movement, Touch controller positioning is used to control speed and direction.

The player can "jump" over obstacles, which isn't very common in these types of games. While simple, this feature does add some unique flavor to the puzzle-solving experience.

Some of the gameplay environments remind me of Esper 2 (another great VR puzzle game)

The game fluctuates between a cartoon-like state to sequences that are quite stunning, the likes of Call of the Starseed and Chronos.
I wouldn't say that the game is a full AAA experience, but it is pretty damn close!
Links:
http://xingthegame.com/
https://www.oculus.com/experiences/rift/1012092142167066/