Hi all,
Just thought I'd share some experiences that I had in case anyone had the same experience, and how I went about diagnosing it over the course of a month. This was super frustrating, so I hope this helps someone else. I have a GTX 1070 on a Sager laptop. My problem was that any time I played VR for any length of time, and sometimes immediately when launching new games, the headset would start stuttering/jittering all over. I would have a ghosted image as well, but the video on the cloned screen on my laptop would be smooth and fine. Long story short, my graphics card was overheating and was throttling itself. Cleaning my fans fixed the issue. If you have this problem and vacuuming fans doesn't help, you might need new thermal paste or something. Now that it's staying cooler, I can pretty much play anything on Steam or Oculus and can use Dash 2.0 just fine with no jitters. I was convinced this was a software problem, but was completely wrong.
I tried all kinds of things to diagnose the problem, downgrading video card drivers, uninstalling 2.0, changing every setting imaginable in Nvidia Control Panel. Downgrading the drivers actually helped for the most part, and would make games playable for a longer period of time, so there must be something in newer drivers or dash that drives cards harder or decreases performance. However, I'd still have the issue after a while depending on the game, and games like Onward would cause the jittering to happen very quickly. The only thing that seemed to help then was to restart the Oculus service and then relaunching the game and it'd be playable for a bit longer then start stuttering again. This didn't seem like an immediate thing and was very confusing and frustrating. I tried turning ASW off and it would help as well for a while.
The first thing that confused me was that in the Oculus Tray Tool under Performance, my frame rate would be under 90 fps, but my headroom would be -100-200%. I thought it was a glitch in the reporting, but it's because my GPU was operating way under its potential. Once I fixed my issues, framerate sticks around 90fps everywhere and the headroom went back to 30-50% or so. The Oculus Tray Tool Performance tab should be your first place to look. I still don't understand all of the other tabs, but knowing what your FPS is and your headroom, as well as an idea of how many frames are being dropped is important to know what the root issue is.
What really helped to diagnose the problem was a utility called GPU-Z. On the status tab, there's both the GPU temperature and a field called "PerfCap Reason" that shows you the limiting factor for the GPU. For me, it was "Thrm", meaning that the GPU was too hot and it'd drop the Core Clock speed to ~300 MHz from ~1400 MHz. 
Even if heat isn't your problem, this tool may be able to help you find your problem.
Here's an example image of what mine looks while idle and on battery (hence the low numbers):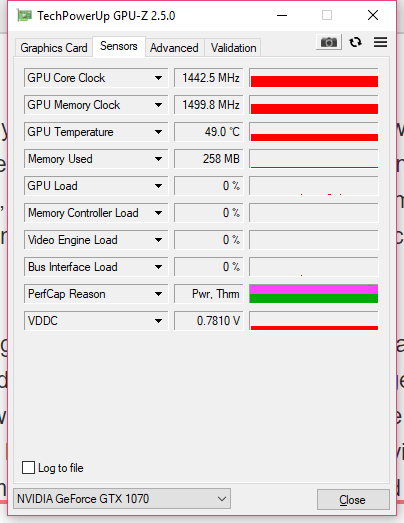 In the course of trying to figure out the jittering, I've found that a lot of people can solve this in different ways, and different things can cause it. Here's a list of reasons/potential reasons that people had the issue:
1.) Their card is just underpowered. It can't keep up with either the new drivers or dash. This is what I thought my issue was, but a 1070 GTX is able to handle it just fine with plenty of headroom when it's operating correctly.
2.) ASW can seem to magnify the problem, but I don't really think is a root cause. Disabling it for me seemed to get rid of the jitters, but there was still a slight ghosting and eventually didn't help.
3.) Lowering supersampling also reduces the load on the GPU. If your card is throttling itself, no level of supersampling will help. If not, try lowering it to reduce the load on the GPU.
4.) Not running Nvidia in performance mode (Nvidia Control Panel lets you switch it)
5.) Sensors aren't tracking well, could be USB or something else. Having too many things plugged into a USB hub causes this for me. This tends to cause more of a "jumping" effect than a jittering effect.
6.) Driver incompatibilities, downgrading Nvidia drivers or reinstalling them might help
7.) Graphics in games are set too high.
8.) f.lux or screen overlays, such as Nvidia shield, Microsoft gaming recording things, etc.
9.) XMP profile in bios -- see post from aisepos here --
https://forums.oculusvr.com/community/discussion/58073/poor-tracking-quality-audio-glitches-lagging-etc-after-half-hour-of-use/p1
(I didn't have this option)
10.) Power problem. GPU-z would show Power as the main issue.
I hope some of this helps. If it doesn't, I've seen repeatedly that a support ticket with Oculus is the correct route to take. It probably would have helped me if I would have done that sooner.