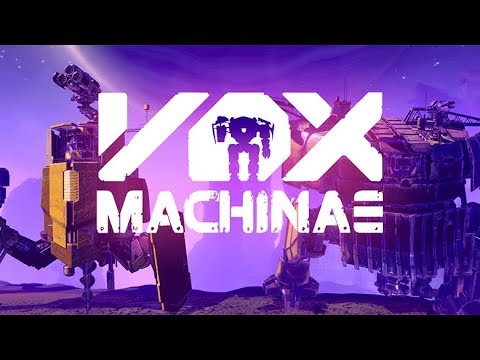 Take command and pilot a giant fighting machine in an escalating war between powerful corporations. Select your GDR ("Grinder") chassis and customize it with a powerful arsenal of lasers, missiles, cannons and more as you're pitted against rival Grinder squads. Engage in seamless multiplayer action with no loot-box or micro-transaction nonsense. Vox Machinae respects your time, and your wallet.
https://www.oculus.com/experiences/rift/957951994279023/
 KEY FEATURES
 ● A weighty tactical simulator blended with responsive physics-based action.
 ● Fight together with your friends with crossplay support across PC, and desktop mode too.
● Experience 16 player mayhem with unique game modes such as salvage and stockpile.
● Be the pilot and immerse yourself with full avatar presence and motion control operations.
● Pick from 5 customizable grinders and deck them out with an array of devastating weaponry.
 ● Coordinate the battle plan with your team using unique visual VOIP comms.
● Hone your skills with full bot support across all gameplay modes.
System Specs: RTX 2080 ti , i9 9900K CPU, 16 GB DDR 4 RAM, Win 10 64 Bit OS.