Find on the Gear VR store or
Download .APK
Play as Wendy—a young woman who always imagined herself as a witch. Cuddled up with your pet cat, you sit alone one Halloween night, drinking wine and eating candy—you find yourself falling asleep and into a dream.
You awake in a magical tower with the power of telekinesis—tinker and move objects by simply looking at them for a second or so. Tasked with brewing a potion, you must solve a series of puzzles, collecting ingredients and adding them to a cauldron.
The game is designed to be a comfortable experience: have fun at your own pace without a time constraint or sore neck.
VR Jam pageWendy 0.0.6
Wendy 0.0.5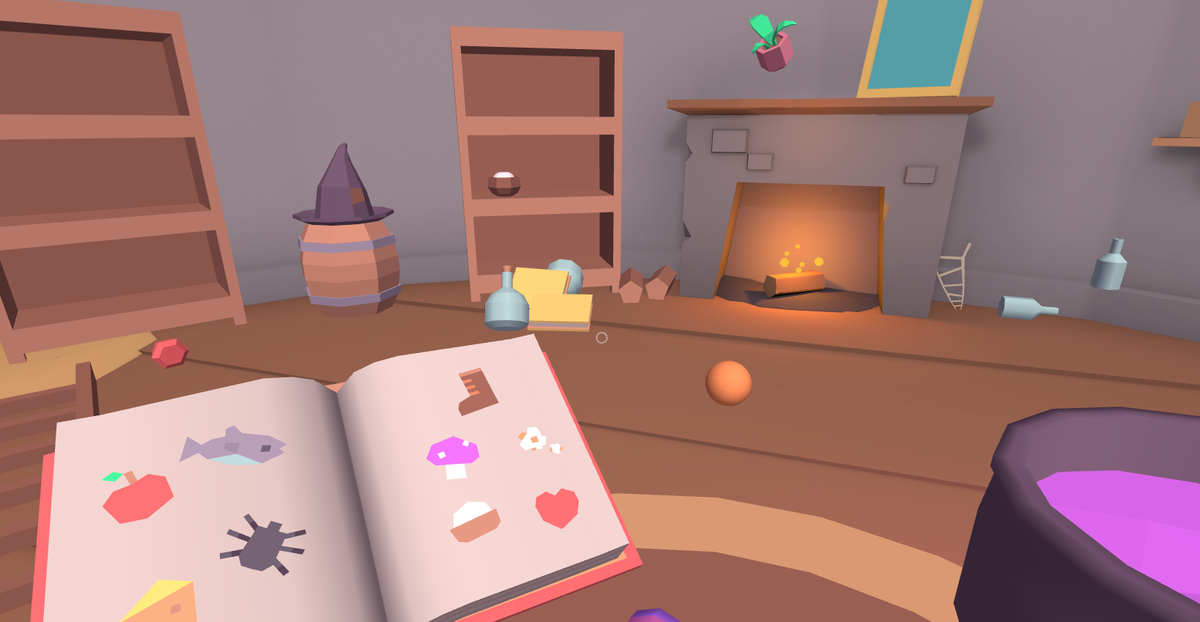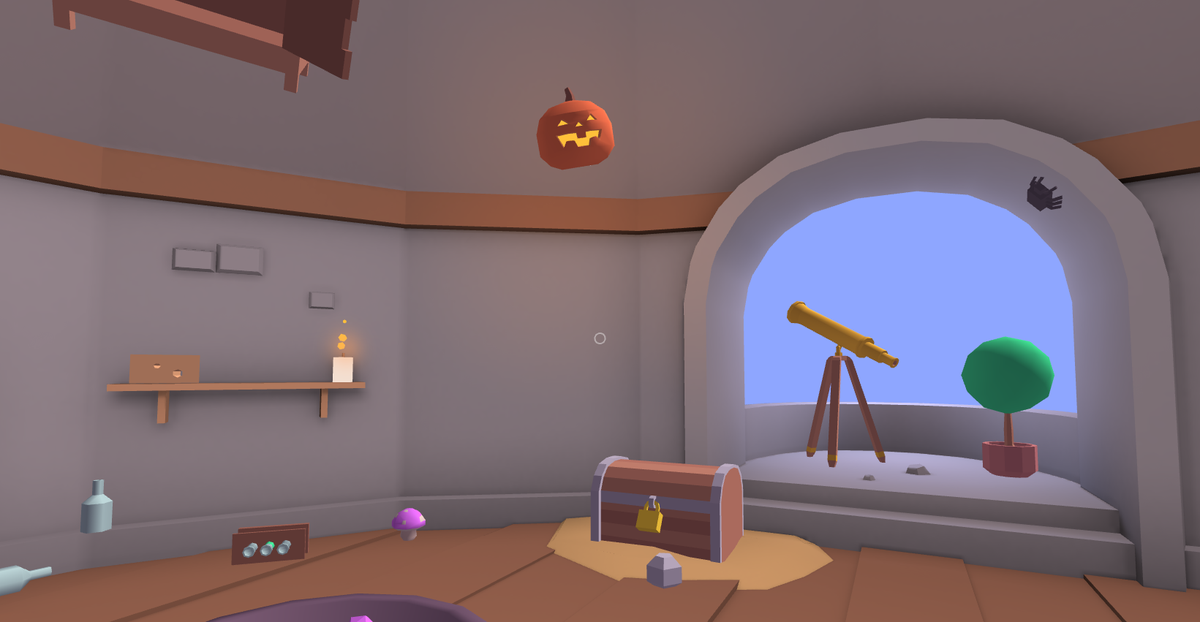 Wendy 0.0.4Wendy 0.0.3
A mini-game with a basketball:Prototype 0.0.1 VR Jam pageDevelopment
A development process is transparent and open source. We will push all the latest code and content to an open repository on Github. Update a public Trello board. Show you interesting things through videos and images.
Github repository:
https://github.com/kurilchenko/1look
Trello board:
https://trello.com/b/2UC5cGId/1look-vr-jam
Youtube playlist:
https://www.youtube.com/playlist?list=P ... hWX8p7x_kn
Team
Korigame
and I. Kori makes the art, I write code, together we work on the game design.