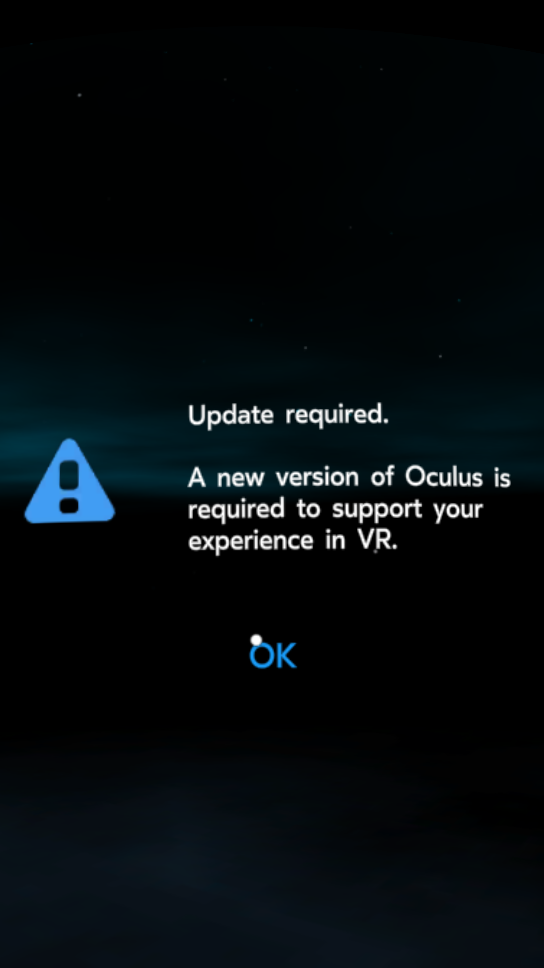 I'm a little bummed - I have tried everything to get the social starter to run on GearVR but I am stuck here. As soon as the call to initialise the platform SDK is triggered, the Oculus software blocks the app with this message. Clicking OK returns to Oculus Home but nothing happens (apart from re-showing the heath and safety dialog).
Has anyone got the social starter working on GearVR?
I'm using Avatar SDK 1.22, Utilities 1.22 and Unity 2017.3 
I even factory reset my development phone and reinstalled Oculus from scratch but it didn't help.
Thanks